Brazil authorizes Irish Olympic chief's release on bail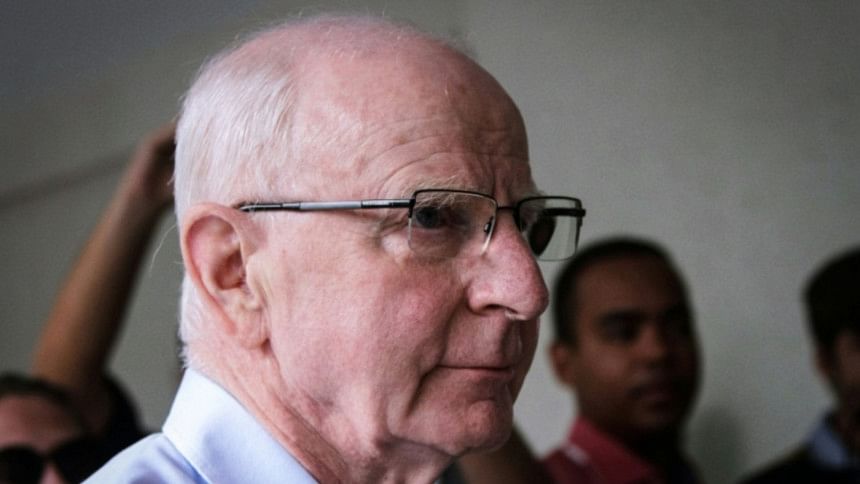 A Brazilian judge ruled that Irish Olympic Committee (IOC) president Patrick Hickey, awaiting trial over an alleged ticketing scam, could be released on bail and leave the country.
Judge Juliana Leal de Melo, who serves on a court overseeing amateur and professional sports, said authorities would return the 71-year-old's passport upon payment of the 1.5 million real ($435,000) bail so that he could have "medical treatment," the Rio state court system said in a statement.
Hickey, who was also the head of the European Olympic Committee, was arrested by Brazilian police during the Rio Olympics in August as part of a raid into an illegal ticket sales scheme.
He denies any wrongdoing but has been formally charged, along with nine others, with ticket-touting (scalping), ambush marketing, theft, tax evasion, money-laundering and criminal association.
He has stepped down from both posts while the investigation continues.
Hickey, who has heart problems, was being held under house arrest in Brazil. His lawyers and Olympic officials had asked that he be allowed to return home to Ireland until the case is heard.
The trial date has still not been set but could take up to two years to be heard, according to his lawyers.
Ireland launched its own investigation of alleged ticket-touting and broadened the probe to include the London and Sochi Games.
It was not immediately clear when Hickey might pay the bail or leave Brazil.