5th Asian Beach Games
BD officials not dreaming of medals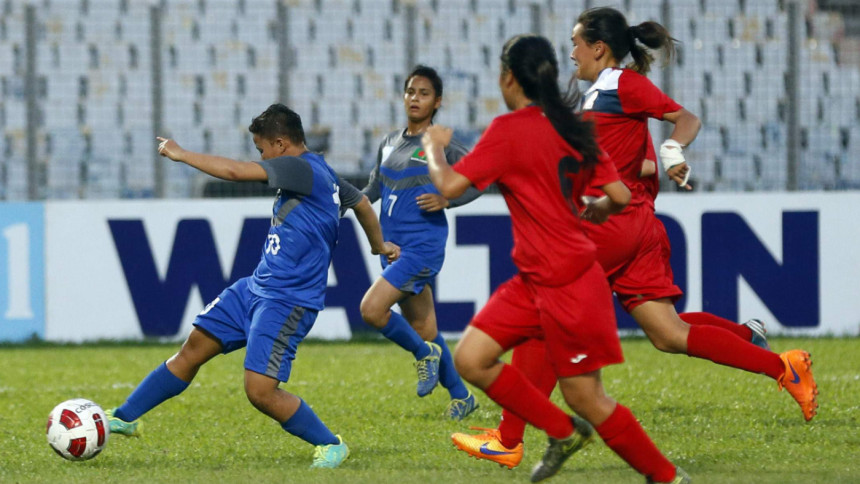 Bangladesh will send a 23-member team to take part in five different disciplines of the 5th Asian Beach Games, scheduled to start next week, but the sports authorities see no hope of any medals this time.
The Bangladesh athletes will compete in women's kabaddi, women's handball, men's volleyball, men's basketball and athletics events of the games, which will be held in Danang, Vietnam from September 24 to October 3.
Having participated in every edition since the introduction of these games in 2008, Bangladesh have so far won only two medals – bronze for men's kabaddi in the inaugural meet in Bali and another bronze medal for women's kabaddi in the 2012 edition held in China. In the last edition in Phuket, Bangladesh failed to win a single medal.
All 23 athletes of the Bangladesh contingent have trained for the last two months with financial assistance from the Bangladesh Olympic Association, but the BOA officials are not optimistic about the athletes' chances.
"I'm personally not too happy with the preparation because we have failed to provide the facilities that the athletes need," BOA's deputy secretary general Ashikur Rahman Miku, who is also chairman of its training and development committee, rued.
"We are yet to get any financial support from the government, so we bore the expense of the training camp from our own coffers, and it was not enough."
The Bangladesh basketball team reached the semifinals of the last edition, which encouraged the BOA to give another chance to the cagers while the volleyball team's 12th place finish in the previous edition was also deemed good enough for them to get another shout.
The women's kabaddi team, which was supposed to be one of the medal hopefuls, will participate without regular player Masura Pervin who decided to retire from the sport to continue her football career with the under-16 football team.
Bangladesh Handball Federation's general secretary Asaduzzaman Kohinur claimed that the women's team's preparations are going well, however, none of the officials in any discipline was optimistic about a medal.