Why previous generation Pokémon games are still relevant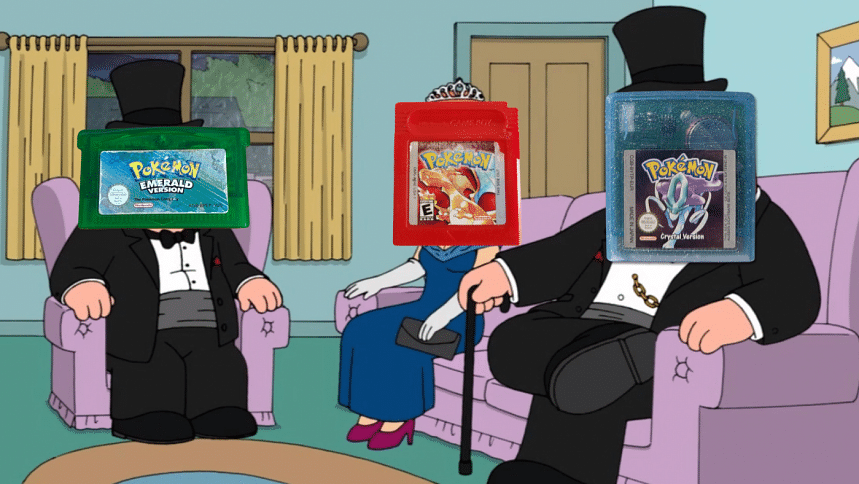 Whether it be the anime franchise or the games, Pokémon has been a significant part of our childhood, with the video games being among the most influential RPGs of all time. But even though there's a new Pokémon game every year, people keep going back to the older generation games. The question is, why? Is it entirely nostalgia, or is there something more to it? 
Before we delve into that, we need to clarify how a Pokémon generation works. 
The first generation of Pokémon games dates to Pokémon Red and its counterparts. These games contain the Pokedex of the original 151 Pokémon introduced in the first region, Kanto, home to a large number of fan favourites. The second generation of the series contains a new Pokedex and a different region, Johto, with games like Pokémon Gold, Silver, and Crystal. The third generation introduces the Hoenn region with critically acclaimed fan-favourite games like Pokémon Emerald, Ruby, and Sapphire. And on goes the list.
Usually, when we go back to playing older video games, we are driven by nostalgia. Pokémon is not entirely different. But what separates these games from others is not solely nostalgia, but also replay value. 
In contrast to the newer Pokémon games, the older games appealed to a broader audience. The gameplay was simple and more RPG-like, the art style was unique in its own right, and the soundtracks were mesmerising. While it's true that the newer games also contain catchy scores, likeable characters, and improved gameplay, they generally lack substance.
Take Pokémon Sword and Shield as an example. The world in this game is large and barren, with the design focusing less on explorable areas and linear map building. Newer Pokémon games are starting to follow this trend, with Pokémon Legends: Arceus being an exception.
The dissimilarities between the older rivals and the newer ones are also significant. Rivals in previous generations had detailed personality traits that made them attractive. In Pokémon Red, for example, your rival is an obstacle you encounter and overcome throughout the game. The second-generation rival, Silver, was a criminal who significantly changes throughout the game, showcasing his character development both as a person and as a trainer, unlike newer games where rivals lack character depth and are simply irksome.
Another noteworthy feature in older Pokémon games would be the puzzles and challenges. Every Pokémon fan remembers the frustration from the ice-path sliding puzzles and the dopamine release after navigating the correct paths. Gym challenges posed similar difficulties while being creative and unique in their own ways. Pokémon Emerald, for example, shares the story of an exciting world without blasting the game with over-the-top cutscenes. Games like Pokémon Crystal take you on an adventure with minimal hand-holding.
While it's true that the newer Pokémon games are mechanically better, it's also true that they're falling into a spiral of repetitive releases of aesthetically unlikeable, one-time playable, and linear genre of video games devoid of the fun of free exploration and exciting challenges. This is something the developers need to look at to improve the quality of future releases. 
Fahad is a poet, a cat parent, and a self-proclaimed Pokémon master. Challenge him to a Pokémon showdown battle at instagram.com/fvehed/