Barcelona defend Messi after fraud charges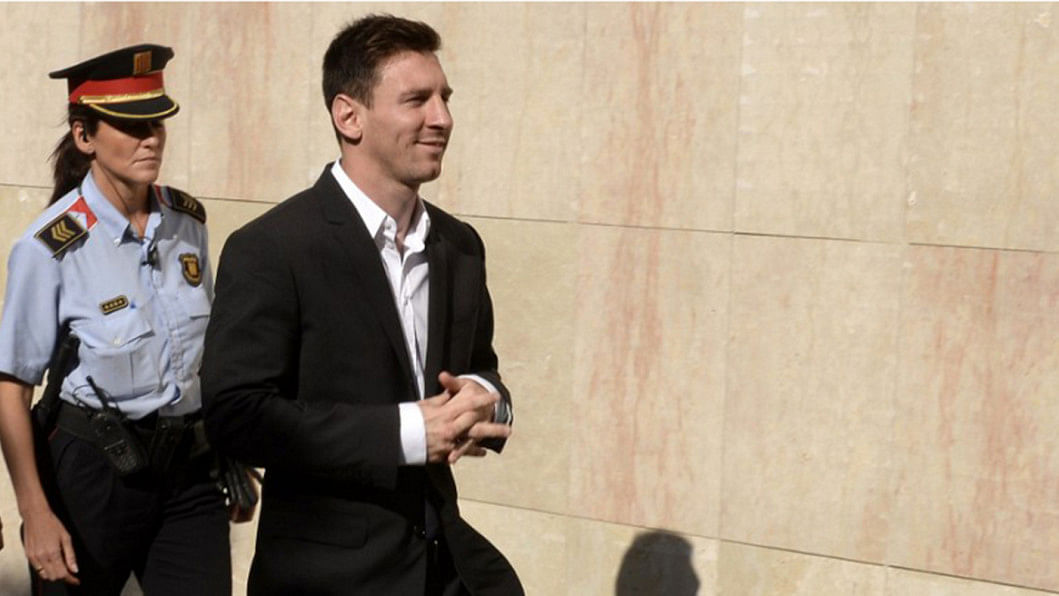 Barcelona have released a statement defending Lionel Messi following the news their star man will stand trial over allegations of tax fraud.

The 28-year-old had appeared to be in the clear over accusations dating back between 2007 and 2009, after the Prosecutor's Office recommend pursuing charges solely against father Jorge. 

The State Attorney, however, disregarded that instruction and will seek 22 months in prison for Messi.
"The club is shocked by the difference in opinion between the Prosecutor's Office, which on September 25 decided not to charge Messi on fiscal crimes, and the views expressed today by the State Attorney which state exactly the opposite," a statement released on Thursday by Barcelona explained. 

"FC Barcelona express solidarity and affection towards Lionel Messi and his family in such an unusual situation. The club will continue to give him all its help and support in legal, fiscal and administrative matter during the trial. 

The Catalans signed off the short missive with a stinging condemnation of the judicial process.
"Barcelona reject the accumulation of outside decisions, completely inadmissable and which started a long time ago, and which are unrelated to sporting matters," the statement fired. 

"They damage the club's good standing, its stability as well as that of the sportsmen which belong to it. The club will continue to work firmer than ever to defend its rights and to be prepared for any new challenges that may arrive."