Barca still feeling Messi loss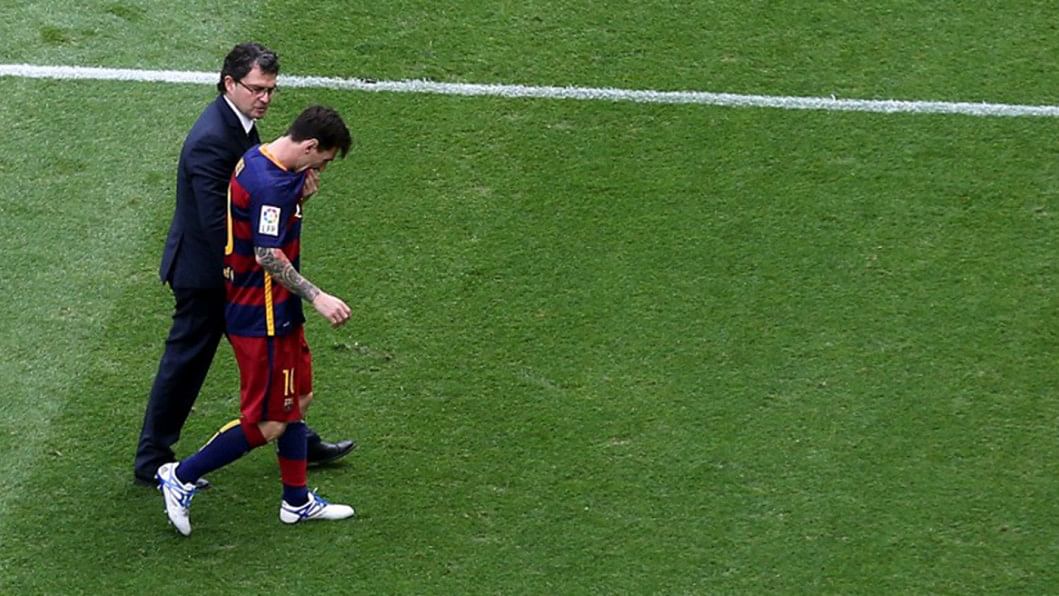 Sergio Busquets has hailed Barcelona teammate Neymar for his sizzling recent form on the pitch, but says the loss of Lionel Messi to injury is still being felt within the Blaugrana team.
Speaking ahead of Barcelona's Champions League clash with BATE Borisov on Tuesday, Busquets praised Neymar for stepping up in Messi's stead.
"He's one of the leaders for his characteristics, the way he plays and what he brings, and more now without Leo. We hope to continue on a roll," Busquets told gathered media on Monday.
Neymar scored four goals in Barca's 5-2 defeat of Rayo Vallecano on Saturday, prompting the Brazil captain to proclaim the performance one of the best of his Barcelona career.
Despite the virtuoso display, however, Busquets cautioned that Messi's absence from the team was still apparent.
"We are noticing the absence of Messi because he's our player, the most dominating and the best in the world. We have to give a little more to be noticed as little as possible, but it's inevitable it's noticed," the Spanish international midfielder said.
Barca boss Luis Enrique added that he is not in search of a Messi replacement.
"We intend to work as a bloc," said Luis Enrique, who is in his second year in charge of the club. "We are not looking for someone to lead us. We already have a leader, that's Leo Messi."
For his part, fellow forward Luis Suarez echoed his manager and said Messi's contribution to the team is impossible to replicate.
"Messi's irreplaceable [in terms of a single player replacing him]. Without him, we must take responsibility together," Suarez told TV3.
"Everyone knows what their role within the team is and I know mine; helping my teammates in addition to scoring goals.
"Messi's the best player in the world and no one can replace him.
"[Messi, Neymar and I] are always laughing. Neymar already knew his role when he arrived. He respects Leo, like we all do."