Tamim: I was trying to attack their main bowlers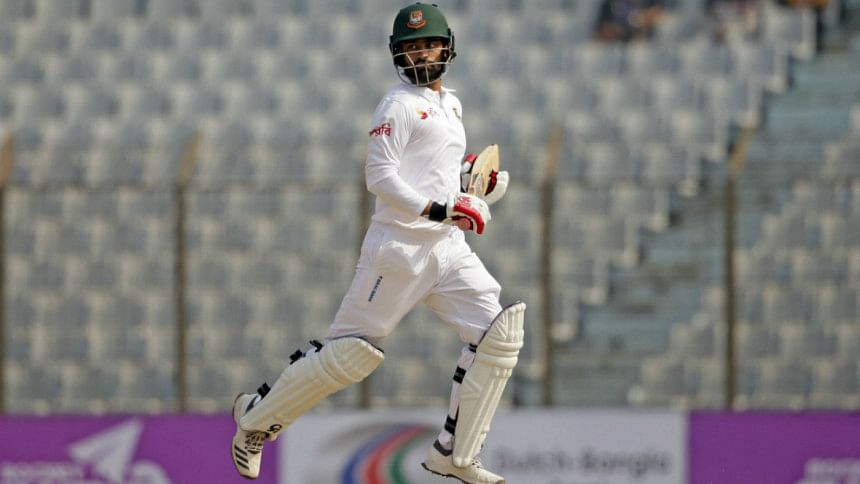 Bangladesh's Tamim Iqbal struck a quick-fire 50 off just 46 deliveries this morning and the left-hander says that he was trying to ease the pressure by attacking the Lankan front line bowlers.
The southpaw was in fine nick on the morning session despite giving an early chance to the Lankans as he took the attack to the Sri Lankan bowlers with an urgency.
"My plan was to put them under pressure and it clicked. I was trying to attack their main bowlers from ball one which put them in a situation where we wanted them. They have two world-class spinners but at one point they didn't know where to bowl. We knew their past record, so to successfully attack them makes us happy," the opener said.
Tamim eventually fell after a 53-ball 52, an innings that contained six fours and a six during his short stay but it proved to be the impetus for Bangladesh to go on and make a big score on the first day of the Test.
Mominul Haque capitalized on the start that Tamim provided and went on to remain unbeaten on 175 at stumps.
Tamim praised Mominul Haque's efforts with the bat and said: "Mominul was amazing throughout the day. He kept on playing the shots. He had a 103 strike-rate when he reached his 100. We knew it was a nice wicket to bat on, on day one. So, it was most important for us not to throw our wicket.
"It is normal for a batsman to get overexcited on such a wicket, and play a risky shot. He knew how important his wicket is for us. We needed their big partnership. They were sensitive and positive. If there was a ball to hit, they did it very well. Mominul is still not out so I am sure he will go a long way. I personally thought he had a point to prove and he did it very nicely," Tamim concluded.