Sabbir thanks Mash for 'second life'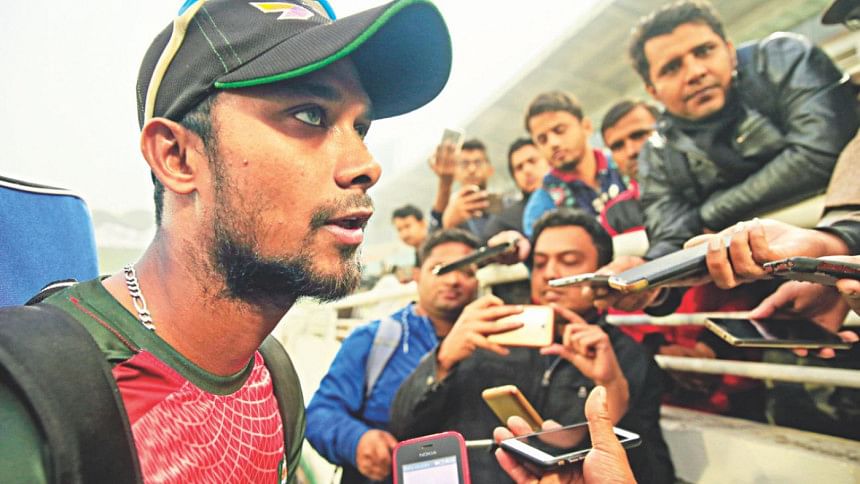 Bangladesh cricketer Sabbir Rahman was brought back to the Tigers squad for the upcoming ODI series against New Zealand. He was serving an international ban which would have officially ended on March 1, but his ban was shortened to a month, with captain Mashrafe Bin Mortaza apparently one of those who wanted the cricketer to return to the national side. Sabbir thanked Mashrafe for his support that led to his inclusion.
Sabbir's knock of 85 from 51 deliveries against Mashrafe's Rangpur allowed him to get back in contention. Mashrafe had stated after that innings that he had a lot of hope banking on Sabbir. There was the feeling that the management too were clamouring for the return of Sabbir. Even as that one knock was brilliant he had an otherwise bad run of scores accumulating just 69 runs from the rest of the seven innings. He thanked everyone for the support.
"Thanks to BCB for keeping faith in me. Thanks to all the senior players as well as all of management. Thanks to Mashrafe bhai for supporting me and for keeping faith on me," Sabbir said today while talking to reporters in Sylhet.
He said that he was 'confident' about making an impact and said that the occasion of his return will be like a second life for him.
"Actually this is my second life. When I play my first match [upon return], it will be my second debut for Bangladesh. I will like to do something good and try to recapture the form that the previous Sabbir had shown," he stated about capitalizing on this opportunity that has been handed to him.
The cricketer had been banned from international cricket following poor disciplinary record and he would like to repay the faith shown to him by the team management and his fans with honour.
"I want to thank my fans, those who follow me and keep supporting me. I will try to keep their faith and my honour," he concluded.