Rubel denied security clearance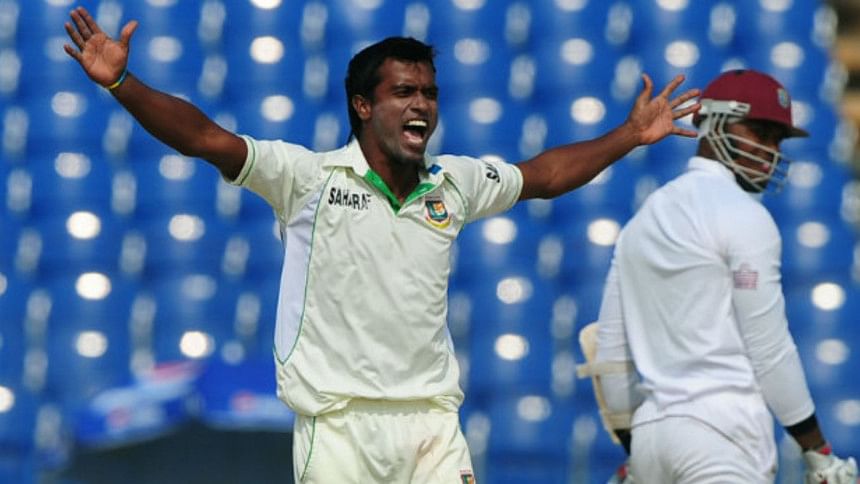 Bangladesh pacer Rubel Hossain's participation in the South Africa series is in doubt following his failure to obtain

necessary

security clearance.
After a day-off to recuperate from jet-lag, The Tigers took part in a practice session at Willowmoore Park, Benoni on Monday.
However, Pacer Rubel Hossain did not manage to fly with the squad after he failed to obtain a No Objection Certificate from South Africa's immigration security agencies. Under current rules, NOC is a requirement whether one has obtained a visa or not.
According to Emirates Airlines, chances of Rubel Hossain obtaining the documents in time are slim. Media reports have said that another person named Rubel Hossain is blacklisted by the South African immigration authorities.
The confusion has possibly occurred due to a case of mistaken identity.  However, BCB chief executive Nizamuddin Chowdhury remains optimistic regarding Rubel's participation.
He said: "I spoke with SA Cricket's chief executive Haroon Lorgat and he assured me that they will look into the matter with utmost sincerity."
He was hopeful that the matter will be resolved soon and that Rubel will fly to South Africa once the situation is resolved.
"These days you need to have that security clearance for travelling to some countries and it (security clearance) is issued by authorities of those respective nations. This is a new law and probably Rubel is having the problem due to that," the BCB CEO concluded.