'Shakib is the best tactical captain I've worked with'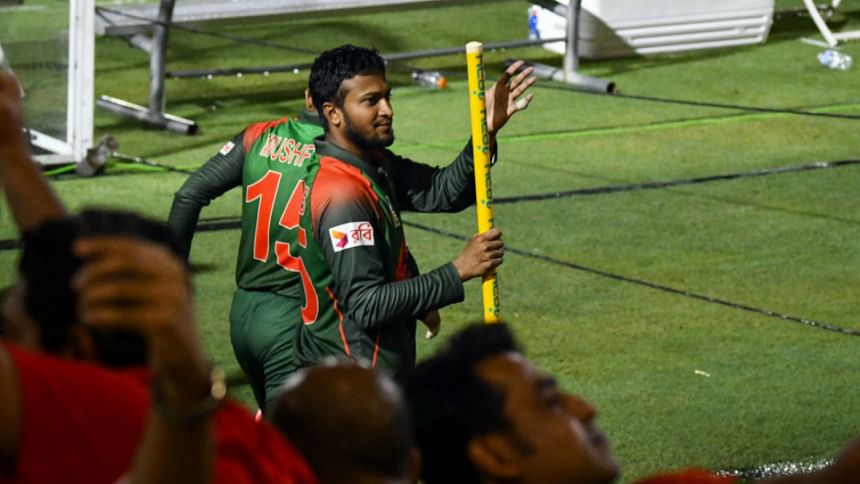 With Shakib Al Hasan out of the Test series against Zimbabwe as he is still recuperating from an injury, Mahmudullah Riyad will guide the Tigers in the upcoming series. Bangladesh coach Steve Rhodes has worked with three different captains so far and he listed the attributes of each one and what it felt like working with Shakib, Mashrafe Bin Mortaza and Riyad.
Rhodes first worked with Shakib when Bangladesh played a disastrous Test series against West Indies. The Tigers however bounced back by winning the ODI and T20 series, with Shakib leading in the T20 series triumph against a strong West Indies side. Rhodes was impressed with Shakib's tactical nous.
"So far, Shakib is the best tactical captain that I've ever worked with. He is brilliant and he has some great strengths that I am learning from," he said.
He differentiated between Shakib and Mashrafe by saying that the latter got more out of his players and showed more passion as a captain.
"Mash is a wonderful captain to work with. He is different to Shakib and plays with lot of passion and pride. Not that Shakib doesn't but Mash shows it. He expects a lot out of the players and he gets a lot out of them as well," he opined.
Now Rhodes is working with a different personality in the form of Riyad. He reiterated that the early days have been good. "Riyad is a new captain and my third one. Early days were wonderful and we had a very short meeting regarding ideas and selection and hopefully the selectors will go with us and the meeting was quite quick and I thought 'well that's nice'," he reiterated suggesting that things have been simple and effective up till now.
The challenge of working with captains is one that Rhodes said he will have to adjust to in order to get the best out of his troops.
"It tests my management skills [working with various personalities], what we call emotional intelligence. It's a challenge but I am a professional coach and I am not doing my job properly if I can't work my characteristic with that person," the coach concluded.