Mithun and the will to fight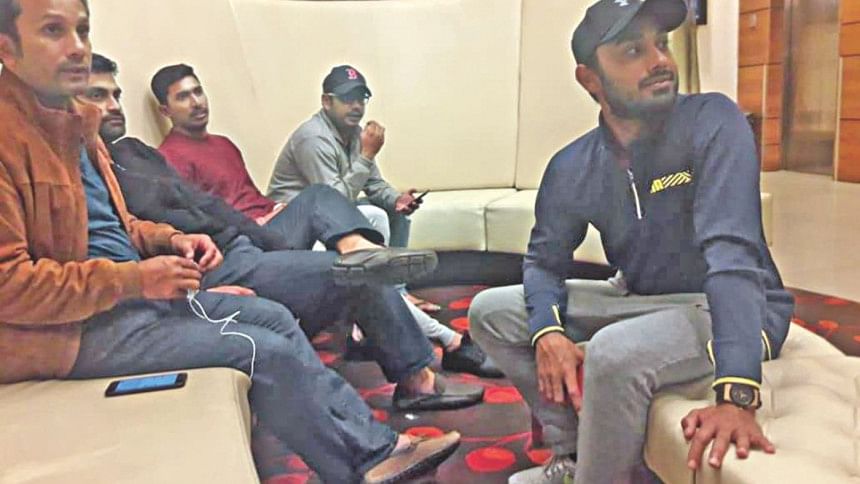 Mohammad Mithun is not the most technically sound batsman in the Bangladesh team or even the most gifted player who is widely rated as a rare talent.
What sets the 28-year-old cricketer apart from other Bangladesh cricketers not part of the senior group is his determination and urge to fight it out in tough situations even with limited resources. That mental fortitude has now taken him to a level of consistency that many of the Bangladesh batsmen lack.
Mithun's comeback to the side for the 2018 Asia Cup was a new beginning of sorts for the right-hander, who was dropped after playing just two ODIs in 2014 -- the year he made his debut -- and 12 T20Is up till early 2016.
It proved to be a turning point as he displayed maturity and played two 60-plus knocks in difficult situations, displaying a lot of assurance in the middle order.
Another important factor that worked for him was the team management allowing Mithun to string together a few matches on the trot, which freed him up to play his own game rather than thinking of losing his place after a couple of failures.
Mithun also realised his role and stuck to his plan instead of looking to do anything out of the box, which earned him a Test cap as well in 2018.
"Until you get success you won't have the proper idea of your strengths. Previously, I was in and out of the team... it was rare that I played two consecutive games. There is always mental pressure in such situations as its totally a different environment in the national team and it's a matter of adjustment.
"I have always wanted and thought that if I am able to play a good innings things will change for me. Thankfully I got a good start in the Asia Cup and since then my self-confidence has grown a lot and I discuss it with the coaches and the senior members of the team," Mithun told the reporters in Christchurch yesterday.
The calm and collective Mithun continued his consistency in the three-match ODI series against New Zealand, striking two fifties before missing the third game due to injury.
After failing in Hamilton, Mithun once again displayed his fighting attitude in the second Test in Wellington, where he sustained a blow to his chest off a Neil Wagner bouncer in the second innings but maintained his focus. He was eventually dismissed for 47 off 105 deliveries, but according to Mithun it is important to have that commitment and eagerness to do well.
"As I play for my country I always try to give my best, but it's not that I will be successful every time. What is important is how much I am trying and my commitment towards the game is more important," he said.