BCB set to arrange BPL without the franchises this year
Tournament to be named 'Bangabandhu BPL'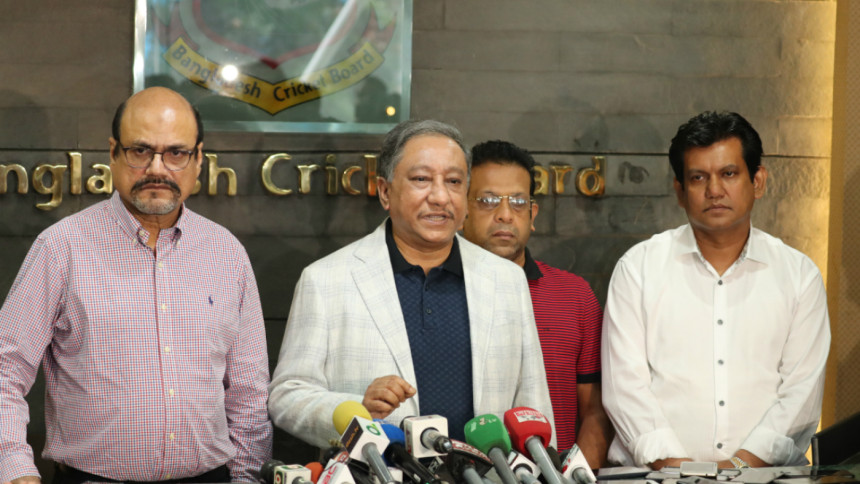 The Bangladesh Cricket Board (BCB) is set to arrange the Bangladesh Premier League -- premium T20 competition in Bangladesh – on its own accord after failing to resolve conflicts with the franchises. The BCB are also set to run the tournament in the name of Bangabandhu Sheikh Mujibur Rahman to commemorate the occasion of his 100th birthday.
The BCB president Nazmul Hossain informed the media about their decision during a press briefing at the BCB's management office in Mirpur today. 
"As you all know, the first cycle of the tournament has ended. We were set to strike a new deal with the franchises and we talked to them and have seen their reactions in the media. They have quite a few demands. Those demands are totally in conflict with our main module of the tournament. We were not able to accept their demands in any way.
"A few of the franchises have said that they prefer that the BPL not take place this year since two tournaments in a single year will put a lot of pressure on them. After considering everything we have decided to run BPL ourselves without taking any franchises.
The BCB president reiterated that there was another reason to not take franchises. The BCB wanted to mark the occasion of the 100th birth anniversary of Bangabandhu in 2020 and will hold the tournament in his name.
"Another reason is that next year is the 100th anniversary of the birth of Bangabandhu. To pay homage we will run the tournament in his name and won't hand it to the franchises," he said.
"You can think of the Big Bash and the same format will be used. This time it will be Bangabandhu BPL. If there are any sponsors, his[Bangabandhu's] name will come first [when naming the tournament].
"The BCB will do everything and it's the first step. We might take sponsors and if someone wants to sponsor a team, they can come.
The president also confirmed that teams will carry the names of their cities in case of name changes.
"The teams will be as they were and only the responsibility to manage the team will be on the BCB. The players' transportation and accomodation will be managed by us. This will make others happy and those [franchises] who were not willing to play this year will be happy. Those who are thinking of financial loss will also be happy.
"We will try to keep the previous names of the teams involved although it will depend on the sponsors. At the very least, Dhaka, Khulna and names as such will remain. It's because the format is only for this year and may not remain next year," Nazmul informed.