Mumbai Indians pick Mustafizur up for 2.2 Crore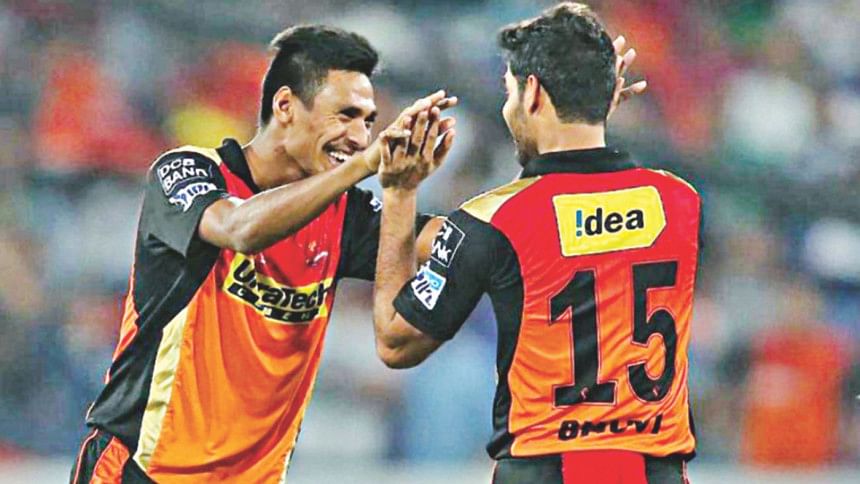 IPL outfit Mumbai Indians pick up Bangladesh's star pacer Mustafizur Rahman for the upcoming Indian Premier League.
Mustafizur's base price was set at 1 Crore Rupees and Mumbai acquired him at 2.2 Crore. The cuttermaster was the first pacer to be picked up at the auctions today following a bidding war between Delhi Darevils and Mumbai Indians.
Delhi were the first to target Fizz's base price of 1 Crore. When Mumbai reached 2.2 Crore with their bid, Delhi did not raise the marker any further.
Earlier, Bangladesh's star all-rounder Shakib Al Hasan was picked up by Mustafizur's former team Sunrisers Hyderabad.