'Mashrafe's Test return a sensitive issue'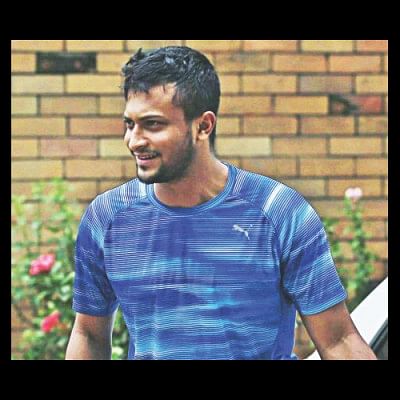 At a time when Bangladesh Cricket Board (BCB) high-ups took to public forums to voice their opinions regarding Mashrafe Bin Mortaza's possible return to Test cricket, Bangladesh T20I skipper Shakib Al Hasan showed more wisdom. 
"It's difficult for me to make a comment… when we sit in regards of the team, then we can say something about it. We don't know what the team combination will be and there has not been any formal discussion yet. I don't want to say anything as it's a very sensitive issue. I think it should come through the proper channels and it should come through the management," Shakib told Jamuna TV at the Hazrat Shahjalal International Airport yesterday.
BCB director Khaled Mahmud had informed the media a few days ago that Shakib told him that he wants Mashrafe back in Tests.
The ace all-rounder left Dhaka yesterday after spending three days with his family during a five-day break from his IPL duties for Sunrisers Hyderabad. "I thought it would be good to spend the time with my family when I got a five-day break."
Shakib was very optimistic about a good result against Afghanistan in the coming T20I series. "If we get good wickets in India we should get good results there because we are now a better team. It is possible for us to get good results if we can maintain our Nidahas Trophy form," Shakib said.
Shakib said that next year's World Cup would be the most challenging as the new format requires them to play against all the other nine teams. "I played the 2007, 2011 and 2015 World Cups and in my opinion the next World Cup will be most challenging because you have to win at least four-five matches against the top sides. But there is no reason to be negative because we are playing good cricket."
When asked about Bangladesh's promotion to number eight in the Test rankings, Shakib said: "It's a big achievement but it has given us the responsibility to do better."