'I would hand Rubel the ball again'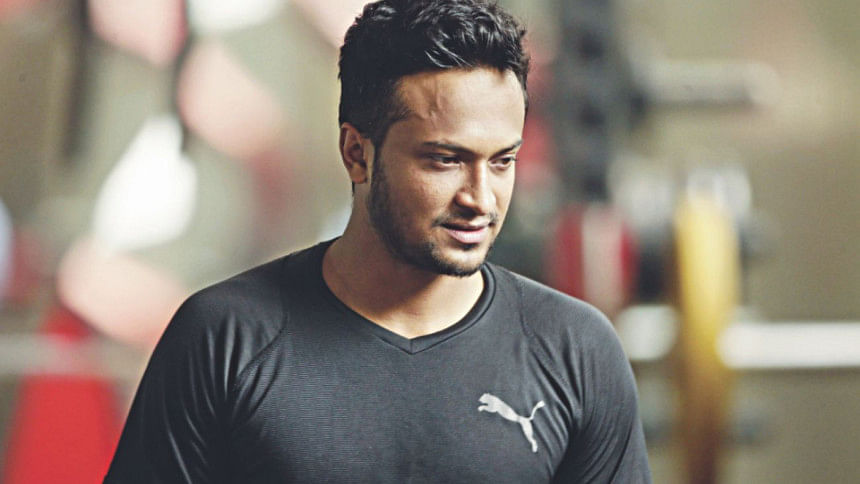 After Bangladesh had endured such an emotional path to the final of the Nidahas Trophy following a torrid six months in international cricket, there were many questions about whether they were capable of reigning in their emotions to be successful in their fifth final appearance in a multi-nation tournament when they faced India yesterday.
However, despite yet another heart-breaking four-wicket defeat courtesy of Dinesh Karthik's unbelievable innings that saw him launch a six with five needed off the last ball, Shakib appeared cheerful when he walked into the post-match briefing at the R Premadasa Stadium in Colombo, perhaps because he was representing a team who had played well.
Shakib, normally one of the toughest characters around, was asked how difficult it was to hide his emotions after the gut-wrenching defeat.
"I actually don't know… There is no point crying about it. Yes, there can be emotions attached to such occasions but there isn't anything to do here. It's not possible to rewind time, so we have to do better when there is a similar situation again. We have lost many close games and finals. This was the fifth one [final] and all of them were close matches. The closest I think was the Asia Cup and then today's one [Sunday]… I think this was even closer [than the Asia Cup]. I think we are moving forward," Shakib said with a smile on his face.
Asked if it was due to nerves that Bangladesh failed to break their final jinx, Shakib replied: "I don't know if it is nerve or luck. I think it is more of luck. Nine runs in the last over is not much and most of the time you can defend five runs in one ball. But that did not happen. I won't say it was nerves -- the bowlers did their job but their [India's] batsmen played well."
When asked about the psychological effect of losing a fifth consecutive final had, Shakib responded: "I think it's the same as [the difference between] scoring 99 and 100. The 99 runs will not be under your belt at the end of your career but the 100 will. So being trophyless despite playing five finals is not the same as winning a trophy," he added.
However the 30-year-old backed Rubel Hossain, who went for 22 runs in the crucial 19th over when India needed 34 runs to win off 12 balls, and even said that he would hand the ball to Rubel again if faced with the same situation.
"To be honest he did not miss much of the plan when he bowled. I don't know if there are many batsmen who can come and hit a six off the first ball, the next for a four and then again a six. Such batting is rare in history, it was miraculous batting. But he [Karthik] did that. Of course Rubel was nervous after giving away 10 runs from the first two balls and that is natural. But still I think I will back him if there is a similar situation in the future," Shakib said.
The Nidahas Trophy was overall a magnificent tournament for the Tigers. They registered a record chase of 215 runs followed by a brilliant win to reach the final and when asked about the positives from the tournament, Shakib said: "I do not see many negatives. We won two matches and could have won another two. But we missed those very narrowly. We can do a lot better if we can improve on the small margins. And this can be the start of a new chapter for us."