'Hold your head high', Lee reassures Rubel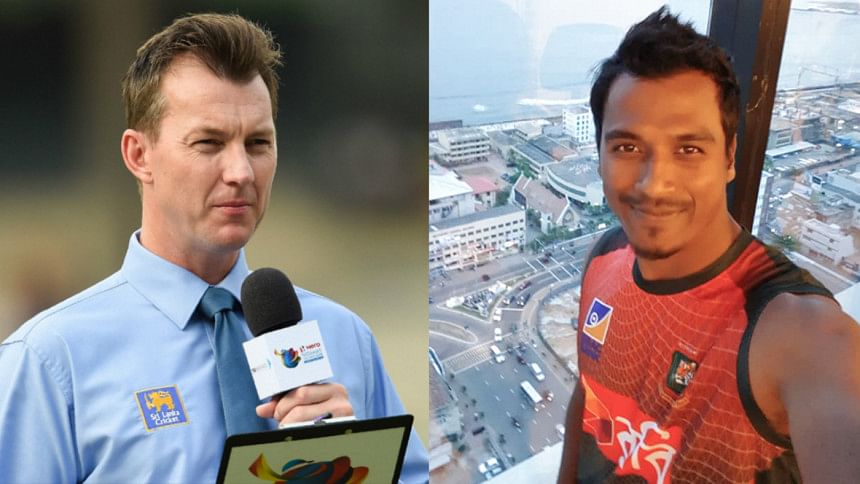 Bangladesh's speedster Rubel Hossain has been feeling down ever since the final of the Nidahas Trophy final against India where he bowled superbly but ended up conceding an expensive over at a crucial juncture of the game --  an over that brought India back into the game as Dinesh Karthik capitalized.
Rubel apologized to the fans out there and to his countrymen for losing the final and the cricketer felt that it was all his fault. Australia's former quick Brett Lee was at the Nidahas Trophy in Sri Lanka as part of the commentators' team and the brilliant Australian had taken a liking to Rubel's exploits with the ball during the Nidahas Trophy.
Lee had perviously noted how Rubel had kept the seam upright during his deliveries and praised his abilities to bowl a good yorker. All the comments he made were genuine as Rubel, who keeps blaming himself for the defeat, had been the most impressive among the Bangladesh bowlers even in the final of the tournament. In his three previous overs Rubel had given away just 13 runs and bagged two wickets to give Tigers a genuine chance of winning the final. It was only the last over -- the 19th of the innings which made Rubel feel like the villain.
Rubel wrote on twitter after the match: "I know it's all my mistake but to be honest, I never thought Bangladesh would lose the game from such winning situation only for my mistake. I am seeking forgiveness to all my countrymen. Please forgive me. #NidahasTrophy"
Brett Lee showed his cool and likable nature with a genuine attempt to cheer up the Bangladesh paceman and replied to Rubel's tweet, telling the quick to hold his head up high.
No wonder Lee has so many fans around the world and his efforts to raise Rubel's spirit shows just how impressed he was with the Bangladesh paceman. Even Tigers' T20 captain Shakib Al Hasan had said after the match that he would hand the ball to Rubel again in a similar situation.