Lee Praises Rubel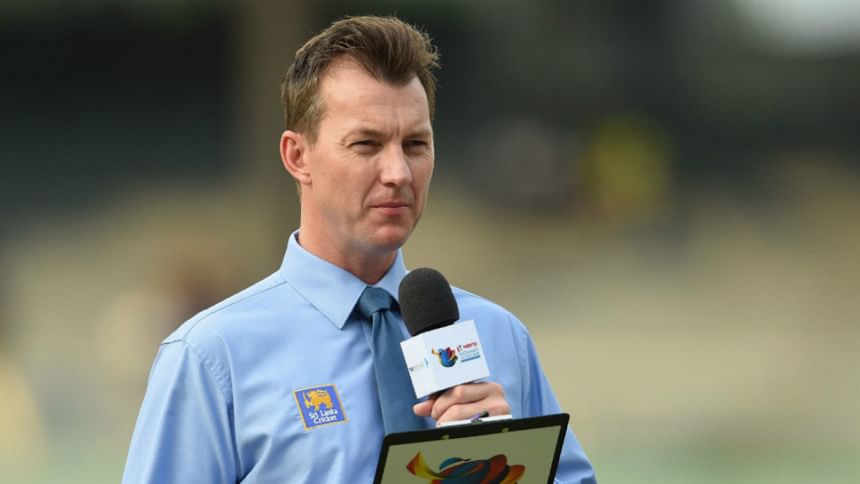 Former Australia fast bowler Brett Lee was impressed by Bangladesh paceman Rubel Hossain and praised the bowler's ability to keep the seam upright.
Lee, who was in the TV commentary team for the recently concluded T20 tri-series in Sri Lanka, said bowling in the shortest format was challenging, especially towards the end of the innings.
"I think it's a different style... but one thing I haven't seen throughout the tournament enough is yorkers," said Lee.
"A yorker in Test, one-day or T20 cricket can still take wickets and for some reasons bowlers now, in particular, fast bowlers, are hitting a length at the end. I don't necessarily agree that's the best tactic."
Rubel had a fairly good Nidahas Trophy and despite his last over that cost 22 runs, Lee was impressed with Rubel's consistent use of the yorker.
Rubel, a veteran of 85 one-day internationals and 25 Tests, played a key role in Bangladesh making the final of the tri-series, which they lost in a last-ball thriller to India.
"To me he is a guy that probably has been the only one in this tournament that has kept the seam upright, comes off a short run-up and he bowls a good yorker," said Lee, who claimed 310 wickets in 76 Tests and 380 wickets in 221 ODIs for Australia.
"Yes, guys have been bowling yorkers throughout the tournament but I want to see it more often."
Aggression's fine, we don't want robots
Lee said emotion and aggression are part of the game and doesn't want to see robots on the field, but he warned against behaviour "crossing the line".
The ongoing Australia tour of South Africa has been marred by on-field altercations with South African speedster Kagiso Rabada appealing against a two-Test ban for a shoulder barge on Aussie skipper Steve Smith in the second Test.
The 41-year-old Lee, a fearsome fast bowler during a sparkling career for Australia from 1999 to 2012, told AFP that controlled aggression is good for the sport.
"The thing that I will say about that, in all honesty, is we don't want robots on the field," he told AFP ahead of the T20 tri-series final between India and Bangladesh in Colombo on Sunday.
"Of course, there is a line that the players should not cross," Lee added, without offering any judgement on the incident involving Rabada, whose appeal is due to be heard by the International Cricket Council later on Monday.
"You don't racially vilify someone. You don't use excessive swearing or stuff that can upset children who are listening in. Other than that you've got to play hard cricket.
"Now I am not saying I agree with what happened and I am not saying that I don't agree with what happened, but what I can say is that we don't want to get into a stage where players can't even look at a batsman, batsman can't even look at a bowler without getting into trouble."
Rabada returned match figures of 11 for 150 at Port Elizabeth, an effort that was praised even by his opponents, but he stands to miss the final two Tests of the series, which is locked at 1-1, should his appeal fail.
Lee, who would regularly bowl at speeds of over 87 miles an hour (140 kph) during his peak, was full of praise for young Rabada's ability to bowl consistent lengths.
"He's good, I like him. Gets good shape on the ball," Lee said of the 22-year-old paceman who has already claimed 135 wickets in 28 Tests at an average of 21.45.
"He comes around the wicket a fair bit to the left-handers, which I like and has got good pace and aggression and that's what you need," Lee said.
However Lee rues the fact that modern-day quicks are not keeping the yorker in their fast bowling armoury especially in the Twenty20 format.