Making up for lost time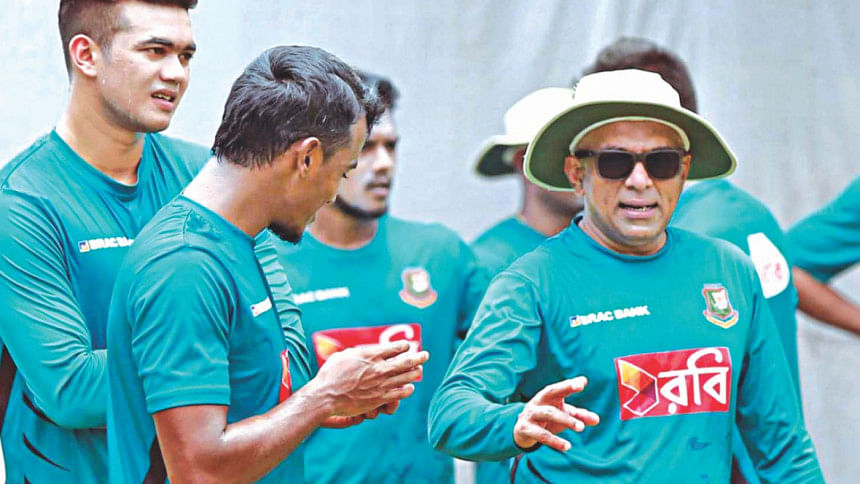 With a slinging action, Rubel Hossain has proven that he can deliver good pace and bounce. An in-form Rubel has always given the Bangladesh pace attack diversity and he has had some outstanding performances since making his ODI debut with a match-winning four-wicket haul against Sri Lanka in January 2009.
He proved time and again how much impact he could make; one cannot forget his figures of 9.3-0-53-4 against England in Adelaide that ensured the Tigers' first quarterfinal in World Cup history. But inconsistency, off-field controversies, injuries and most importantly his inability to cash in on the good times have held back his chances to establish a position in the national side.
The 27-year old right-arm paceman, who has so far played 24 Tests and 77 ODIs, however said yesterday that he now knows the reasons behind his failure especially in Test cricket where he has taken just 32 wickets at an average of 77.93 and a strike rate of 119.8.
"I think I had a few breaks in my career which has been the main reason why I am yet to establish my place in the Test side, as you see my performance in Test cricket is not that good. Obviously I also know the reasons and I am working hard to overcome those and trying to improve myself as a bowler in the longer format as well," said Rubel without elaborating on the reasons.
He was confident as the mentor guiding him is none other than great Courtney Walsh. "One can learn many things from him [Walsh] because his Test record is outstanding. I will work to learn the craft of how I can maintain a [good] line and length and how I can be successful against the big teams," Rubel continued while talking to reporters at the Sher-e-Bangla National Stadium in Mirpur.
He was a bit late, due to a mysterious injury he had suffered during July's ICC Champions Trophy in England, in joining the current fitness training camp as well as the special bowling skill camp under the guidance of Walsh but he was confident that he could make up for lost time.
"I am fully fit now and bowled off a full run-up today. There is still a lot of time. Yes, I missed a few sessions but I will try to cover it."
When asked about the butterfly delivery, a ball that doesn't rotate in the air and just floats like a butterfly, Rubel said: "I bowled in a different action against New Zealand and I will try it in the next matches. It's okay now, I will also do it in the BPL and in the South Africa series if I get the chance."