Karunaratne would like to see Hathurusingha as SL head coach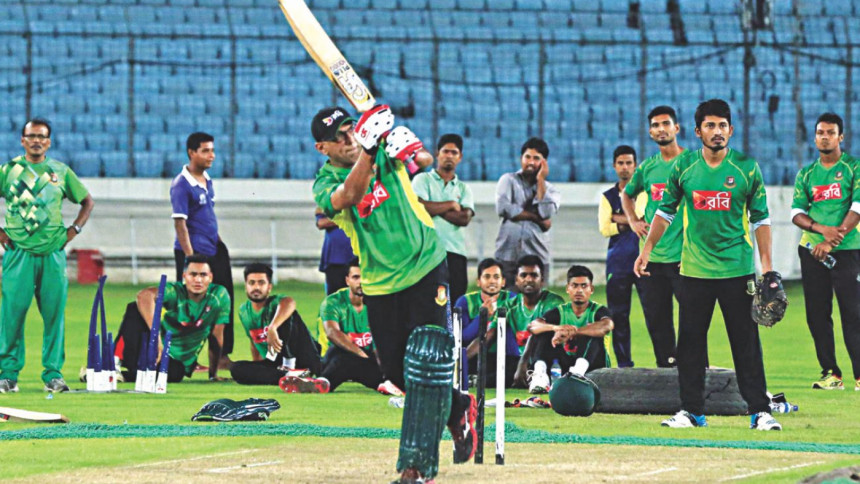 Sri Lanka opener Dimuth Karunaratne has said that it would be good if Chandika Hathurusingha, who recently handed over a resignation letter to Bangladesh Cricket Board BCB, joined as Sri Lanka head coach.
Karunaratne however confirmed that he has no idea if Hathurusingha will join their ranks but insisted that he would love to see him coach the Sri Lanka team, New India Express reports.
"I have no idea about it. I heard he is coming but it's not confirmed yet. If he comes it will be good for Sri Lankan cricket as he knows most of the guys," Karunaratne, 29, told reporters.
"I also played under him during my provisional games. It's good for us but I have no idea whether he is coming or not," he added.
Chandika communicated with BCB CEO Nizamuddin Chowdhury and, according to a board insider, the Sri Lankan once again expressed his unwillingness to continue with the job and said that he would stick to the decision he made during the South Africa tour. Now Chandika will visit Bangladesh within a short time to settle the contractual obligations.
For the time being it seems that Hathurusingha's mind is made up.