Smith keeps Tamim on his toes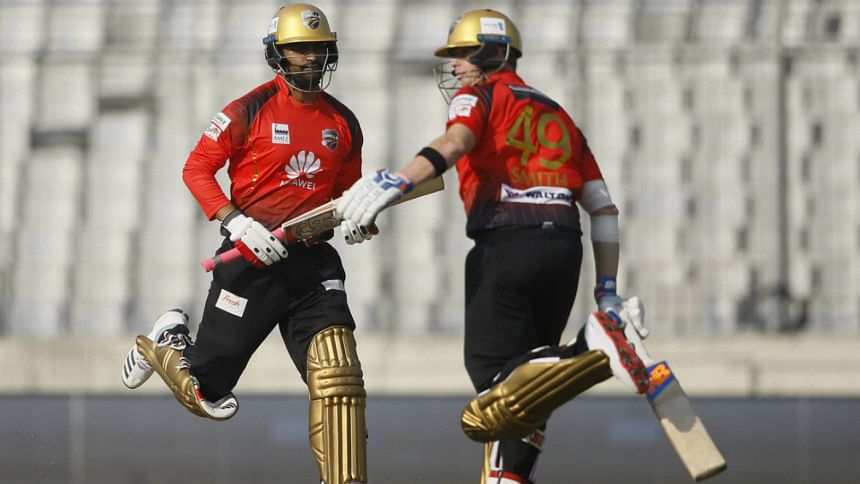 Comilla Victorians coach Mohammad Salahuddin informed that new captain Steve Smith was keeping everyone in their toes and made Tamim Iqbal run extra hard during their stay at the crease together.
Tamim played a handy 35-run knock at the top that got Comilla close to victory before Shahid Afridi's snatched the win. Tamim shared a crucial 30-run partnership with Smith and during that period, the duo took 13 singles and three doubles. Tamim had hit a free hit for six and Smith struck one four during that intense period.
"Tamim suffered today. He told me, 'Sir, he is making me run a lot!" the coach informed. Smith, who is a former Australia captain, is a very involved cricketer and it meant that others will have to catch up. Not only while batting, but as the captain, Smith demanded a lot from the fielders too, which probably contributed to bringing out that reaction out from Tamim.
"I can tell that the boys are going to suffer now. Those who are good fielders will have to do running outside. He keeps the other players involved. This is very good and he is very experienced as well," he said.
Salahuddin said that they would need to adjust to Smith's intensity while the captain will have to adjust as well. Judging by today's running, Tamim and Co. will have an intense BPL in front of them.