Hathurusingha's Bangladesh future uncertain?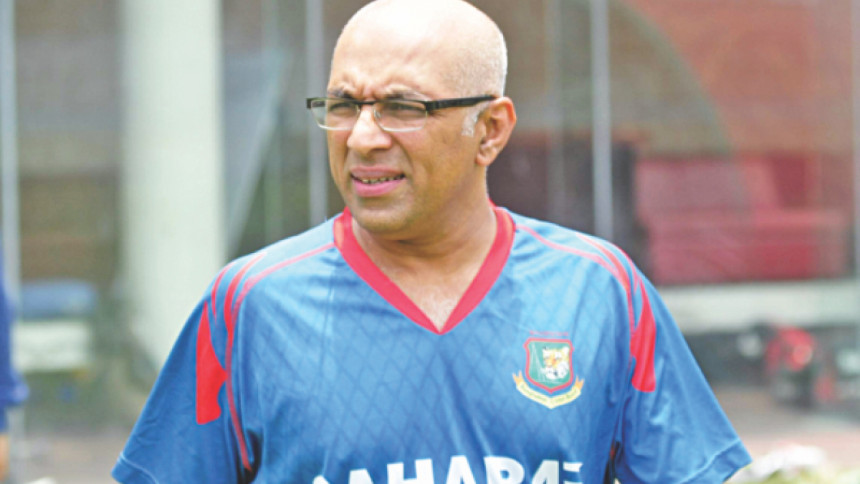 The future of Bangladesh head coach Chandika Hathurusingha is uncertain after ESPNCricinfo said that he has already handed over his resignation to the BCB.
Reports from Sri Lanka media outlets have already suggested that Chandika is in the process of jumping ship to take charge of his native country.
Chandika has a contract with BCB (Bangladesh Cricket Board) that runs till the 2019 World Cup.
BCB has neither confirmed nor denied the reports of Hathurusinghe's resignation.
Asked to comment on the matter, BCB CEO Nizamuddin Chowdhury said: "We have also just heard about it from news sources, so I can't say much on the issue.
He however put forward the notion that it is up to the coach to take the decision on whether he will leave or stay.
"But I can say that it is up to the individual whether or not he wants to continue in a certain post," the BCB CEO suggested.
Sri Lanka media outlet Ceylon Today has claimed that Hathurusingha is on the verge of signing up with SLC (Sri Lanka Cricket) as their head coach.
According to a source close to Hathurusingha, he had confirmed that he is in fact the front runner for the position in competition with Australia's Jason Gillespie and Dean Jones, but Hathurusingha is not in a position to comment about any development as he is already under contract with BCB.
Meanwhile, SLC officials did not openly confirm about the development and said nothing has yet been finalized, even though one Executive Committee Member confirmed that the negotiations were successful and they will get Hathurusingha even if BCB opposes, Ceylon Today reported.
Media outlet Cricket Age cited a top SLC official in their report where the official confirmed that there is an ongoing negotiation with Hathrusinghe.
"Negotiations are ongoing with Chandika. Though there are a few others, most notably Dean Jones and Jason Gillespie.
"Chandika is the most likely to take over if everything goes well," Cricket Age quoted the SLC official as saying.