Gilchrist terms ton against Bangladesh as his greatest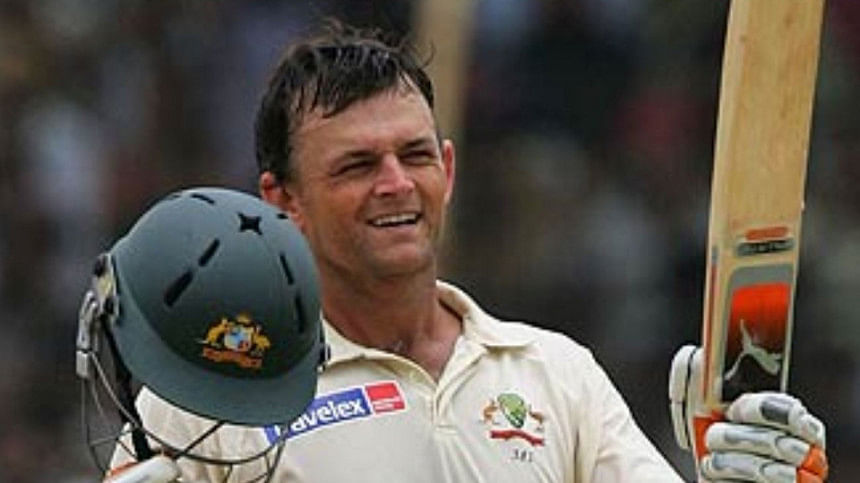 Former Australia wicket-keeper batsman Adam Gilchrist says his century in the first Test of the overseas series against Bangladesh was the best of his distinguished career.
One might ponder which innings Gilchrist might be referring to and for him to say that his greatest was against Bangladesh will surely turn some heads.
Many fans will recall the barely believable double hundred that Jason Gilespie scored at Chittagong against Bangladesh in the 2006 tour as the highlight of that series.
Adam Gilchrist's performance just a week earlier has been all but forgotten by even the most ardent Australian supporters, writes cricket.com.au.
However, according to Gilchrist, the hard fought Fatullah ton that that saved Australia from dire straits has a special place in the Aussie legend's heart.
Australia's visit to the newest Test nation in 2006 was their final stop in a grueling 18-month period where they won a historic Test series in India, played two unblemished home summers, faced a painful Ashes defeat and completed successful tours of New Zealand and the formidable South Africa.
The Australia team that arrived in Bangladesh was one of if not the greatest Test team in history and were violently thrust into inches of an embarrassing defeat by the minnows at Fatullah Test.
Australia were reeling at 6-93 after Bangladesh piled up 427 in the first innings of the first Test.
The likes of Matthew Hayden, Mike Hussey, Ricky Ponting, Damien Martyn, Michael Clarke and Shane Warne all fell to the witty bowling of Mahrafe Bin Mortaza, Shadadat hossain, Mohammad Rafique and Enamul Haque Jr.
Also Read: Reasons to look forward to Australia's Bangladesh tour
Australia were four down when Gilchrist walked out to bat. Shortly after, Clarke was bowled by Enamul Haque and Warne was removed caught behind before Australia score reached 100.
"We had this long hard summer, we went to South Africa, had this really tight series there that we just got over the line," Gilchrist recalled on Triple M radio earlier this year.
"Then we tagged on a little two-Test tour to Bangladesh thinking, 'We'll get over there, we'll wipe those muppets, they'll be useless'.
"They ambushed us badly. I walked to the crease ... and it was panic time."  
Gilchrist turned to his tail-enders to produce the kind of steel and determination that was the underpin Gillespie's remarkable innings a week later.
And Gillespie gave the hosts a small preview of what was inexplicably to come by holding firm with Gilchrist for 26.5 overs while Brett Lee (18.3 overs) and even numbers 10 and 11 – Stuart Clark and Stuart MacGill (12 overs combined) – helped to reduce the inevitable first-innings deficit.
Gilchrist played a gem of an innings – scoring 144 with 15 four's and six sixes.
Australia survived the first innings deficit to win the Test match but only by three wickets.
"I managed to have a couple of allies stay with me in the lower order (and) I got to 100," Gilchrist said.
"And it was my slowest most hard fought 100 in my career."
Gilchrist has scored 17 centuries and 26 half-centuries for Australia at an incredible average of 47.50 and an insane strike reate of 81.95.
He has played many unbelievable innigs and his resilience has saved Australia against some of the most lethal bowling teams the world over.
For him to come out and say the Fatullah ton was his hardest allows us revisit that particular match and see it in a new light. Bangladesh will cherish those matches against Australia and hope the memories will serve to induce more excitement among the players and fans for the upcoming series.