Highlights of historic series win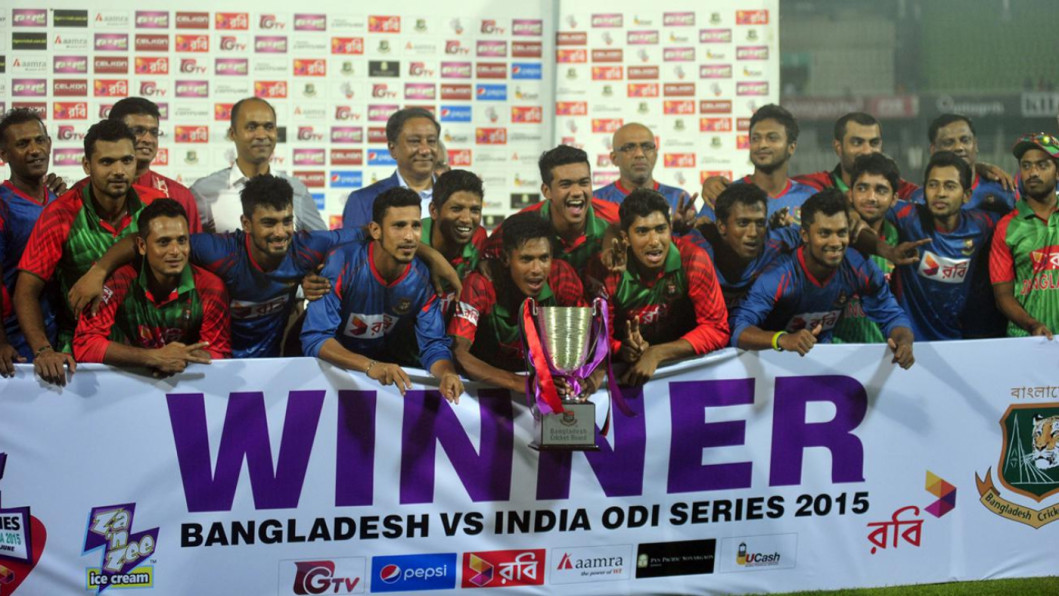 Bangladesh cricket team's maiden ODI series win over India was loaded with unforgettable moments of action packed with high-voltage cricketing drama of the highest caliber.
India came back in the third and final game of the series on June 24 to pick up their only win of the tour of Bangladesh. Their hosts came out on top with a 2-1 series win.
Tigers defeated India on June 18 by 79 runs, and then again on June 21 by six wickets.
Here are some of the best moments of the memorable triumph over the Men in Blue.
Mustafizur takes his sixth wicket with the last ball of his spell.
A slight delay for rain, ground-staff hurriedly get the covers off for the game to resume. Mustafizur has a ball left in his ten-over spell. He bowling figure reads 9.5 overs, 43 runs and five wickets, his second five-for after the first game on June 18. Mustafizur bowls his last ball full and straight and sends the home crowd into a rapturous frenzy when the ball rattles the stumps. A dramatic finish to a record-breaking performance from Bangladesh's latest bowling sensation – Mustafizur Rahman. 
Sabbir hitting the winning runs in the 2nd game
Bangladesh ace all-rounder Shakib Al Hasan bat sensibly as Bangladesh approach India's target of 200 runs, with flamboyant Sabbir Rahman giving him company. Sabbir keeps the score-board ticking with ones and twos, and Tigers coast to target. After Shakib hits a four and takes a single to give the strike over to Sabbir, Mirpur stadium has already erupted in a deafening cheer. Patel's delivery gets good bounce, and Sabbir calmly runs it down the third man for the first bilateral ODI series win over India. 
MS Dhoni shoves Mustafizur out of his way
In the 25th over of the chase, India ODI captain MS Dhoni nearly runs into bowler Mustafizur Rahman while running between the wickets. It was not the first time in the game that the Bangladesh debutant had got in the way of an Indian batsman. Rohit had to run around the bowler as well earlier in the innings. Dhoni, however, holds his line, thrusts his left arm into Mustafizur and shoves him out of his way. Mustafizur had to leave the field after the incident.
Virat Kohli of India blocks a free hit
Taskin Ahmed put in a little too much on a bouncer, and although it was an excellent ball, he oversteps. The umpire circles his hand over his head indicating what is to come. Virat Kohli takes strike again, to a short-of-a-length delivery outside off. Would he ramp it over the keeper, cut it through point, or forehand it down the ground? Nope…just a back foot defence to point. A tribute to the text book, or, maybe he just forgot it was a free hit.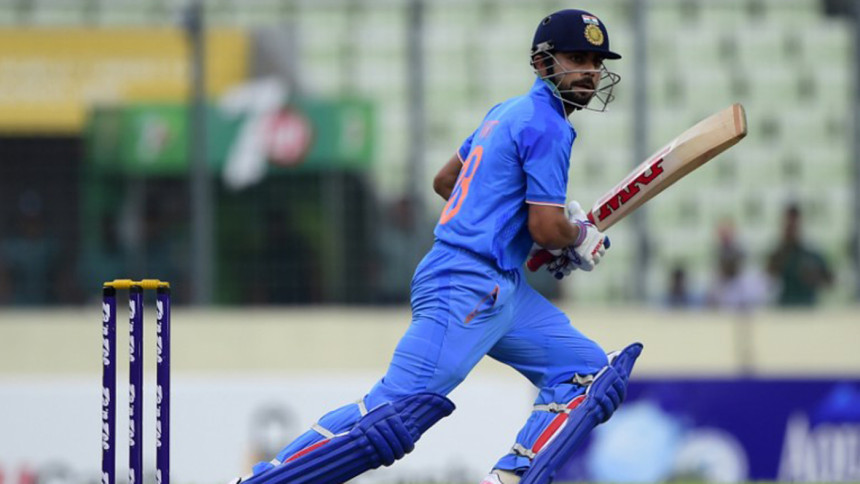 Best Quotes of the Series
"If there is no counter, then what can we do? Can we kidnap him?"
R Ashwin on the ever-present Mustafizur Rahman threat
"We spoke in the dressing-room just before going out to training [on Tuesday]. We have told to be as serious as we would be if we had lost the first two games. We will not give an inch."
Nasir Hossain says Bangladesh are guarding against complacency
"No they can't, because the bachcha has grown up and is now shoulder to shoulder with India, winning two matches,"
Sunil Gavaskar said when television presenter asked him about Bangladesh being called the 'kids of world cricket'