Dhoni needs Yoga: Bedi
Former India captain Bishan Singh Bedi feels 'Captain Cool' MS Dhoni became unsettled with the recent losses and needs a dose of Yoga to regain his composure.
In a state of anxiety fueled by frustration, Indian ODI captain Dhoni said he was prepared to relinquish captaincy if that helps the team win matches.
He was visibly exhausted and edgy as he spoke during the post-match briefing after the demoralizing loss on June 21, 2015 against Bangladesh.
No wonder Bishan Singh Bedi thought MS Dhoni is not 'Captain Cool' anymore, and suggested yoga sessions to help him overcome the stressful period in his life.
"It's the first time he is not making sense. And that is a clear indication that he is not 'Captain Cool' anymore. He looks ruffled. Having said that I still don't blame any individual but the team," Bedi said in an interview.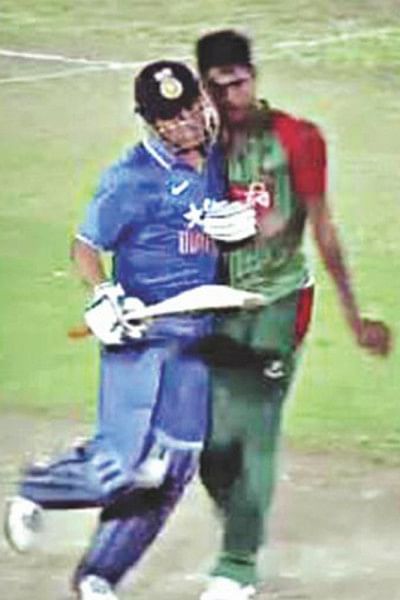 While shedding light on Dhoni's on-pitch collision with Bangladeshi bowler Mustafizur Rahman, Bedi criticised the veteran player for his on-field behaviour.
"Even barging into that bowler was very unbecoming of Dhoni. Clear signs of restlessness of mind and body. Perhaps dire need for him to go through yogic exercises," the legendary spinner said in a lighter note.
Bishan Singh Bedi had no doubts that Bangladesh outplayed their opponents and questioned India's lack of spirit.
"There is no doubt that Bangladesh played better cricket but what about India's preparation before going for the tour?"
"They took them lightly. In my opinion complacency has no place in international cricket. Their body language looked complacent," Bedi said.