Australia postpone Bangladesh tour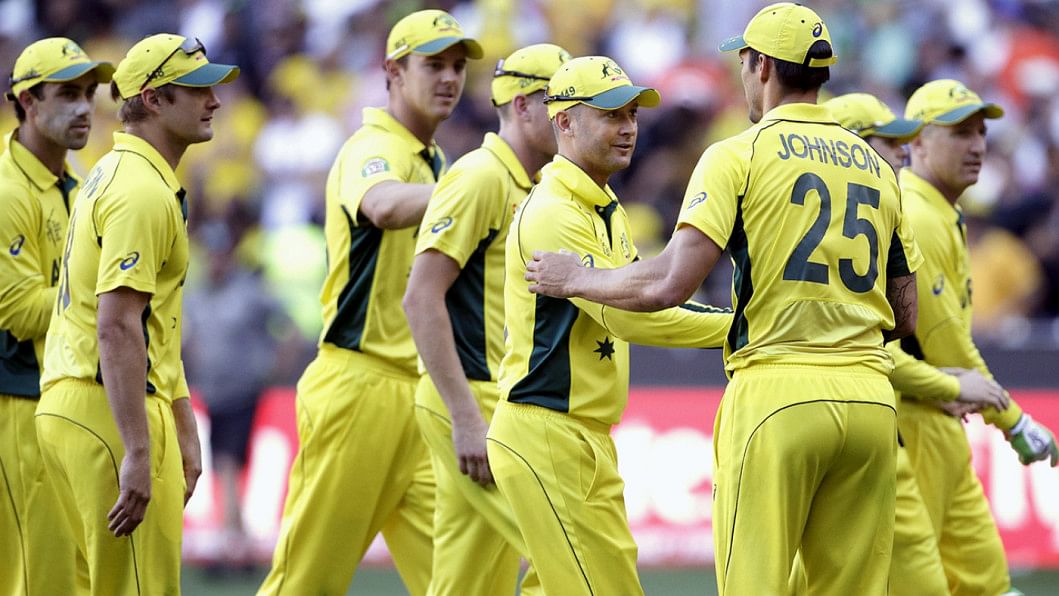 Australia's Tour of Bangladesh has officially been postponed due to concerns over player safety.
Cricket Australia CEO James Sutherland confirmed on today that the scheduled month-long tour, which was set to get underway with a warm-up match in Fatullah on Saturday, will not go ahead as planned.
Having considered the reports from the security delegation and the Australian government, Sutherland said it was with "deep regret" that he announced the tour would be postponed.
"After six days of extensive deliberations and research, we've come to the conclusion that we have no other alternative than to postpone our tour to Bangladesh," Sutherland said.
"It's a very disappointing outcome from our perspective.
"Six days ago we were informed by ASIO and our Department of Foreign Affairs that there was a credible risk to Australians in Bangladesh and we've worked through a rigorous process to try and understand that.
"We've had three people on the ground meeting with Bangladesh Cricket, Bangladesh government sources and members of our foreign affairs department in Bangladesh.
"In the end, all things considered, we've made this decision to postpone the tour for now and we'll enter into discussions with the Bangladesh Cricket Board about when we can play this cricket series next."
Sutherland praised the Bangladesh Cricket Board and the Bangladesh government, saying their co-operation over the past six days "has been nothing short of outstanding".
He also expressed sympathy for Bangladesh cricket and its supporters, but said the safety of the Australian players and staff was the top priority.
Members of Australia's Test squad were sent back to their respective state sides yesterday and will now take part in the Matador BBQs One-Day Cup, which starts in Sydney on Monday.
Australia's 15-man squad had been scheduled to fly out for Bangladesh last Monday morning but was delayed after the Department of Foreign Affairs and Trade informed CA they had "reliable information" about a possible security risk.
The team was put on standby while CA sent a three-man security delegation to Dhaka to meet with the highest levels of Bangladesh government and security organisations. The trio returned to Australia on Tuesday night for further talks with Australia's Department of Foreign Affairs and Trade (DFAT) and to report back to CA's board and the Australian Cricketers' Association.