Aussies join state teams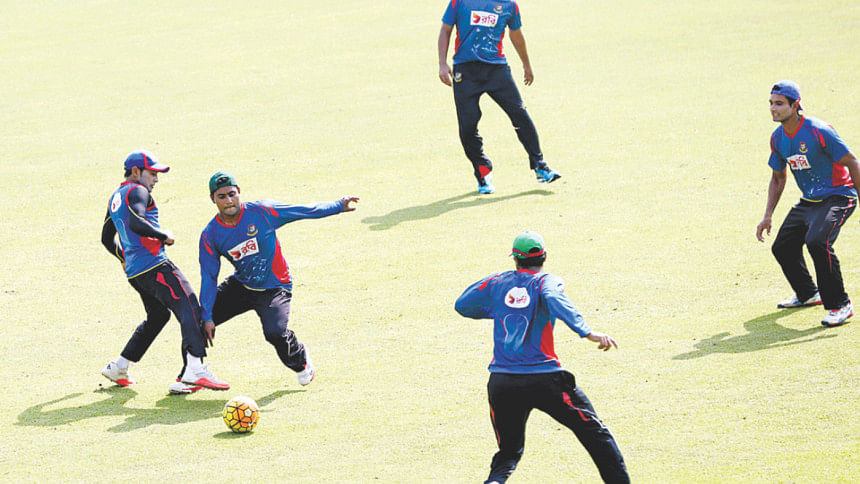 Cricket Australia may not have provided a verdict regarding Australia's tour of Bangladesh yet, but its decision to ask the national players to join their state teams ahead of the Matador Cup suggests that the board might be planning to scrap the tour.
Australia's Test cricketers have been instructed to re-join their state squads for training as deliberations on the proposed tour of Bangladesh continue.
Meanwhile, Australia coach Darren Lehmann said yesterday that he would be disappointed if the Bangladesh tour did not go ahead. Lehmann admitted that as time goes on, the tour becomes less and less likely.
"It's getting pretty tight now, to be honest," Lehmann told 5AA radio.
"At the end of the day we have to wait and see what the boards and security come up with, but we have to make the right decision for player and staff safety.
"We're still on hold. The security guys got back from Bangladesh today [Wednesday] so they're obviously speaking to board. Hopefully we come to some sort of answer in the next 24 hours or so," he added.
Lehmann also said that despite the disappointment, the safety of players came first.
"This young side is exciting," he said. "It will be an exciting time if we get there and play, but if we don't we'll go to plan B. I can't say what plan B is. But they [the players] are back in their state squads at the moment. We've put them back into training with their state sides and we'll make a decision from there," he added.
CA's three-man delegation returned from their mission on Tuesday night and a decision is expected to be made on Thursday. According to the Sydney Morning Herald, the team is split over the fate of the tour. Some players are keen to travel, others are worried.
The likelihood of Australia's two-Test series against Bangladesh getting underway appeared remote after the Islamic State reportedly claimed responsibility for the slaying of an Italian aid worker in Dhaka on Wednesday.
A DFAT spokesperson said it was aware of the Islamic State's claim but had been unable to verify it.
"We are aware that the Islamic State of Iraq and the Levant (ISIL) has claimed responsibility for this attack," a spokesperson for DFAT said "If confirmed, this further highlights the credible and serious nature of the current threat."