IOC 'concerned' about Tokyo bribery scandal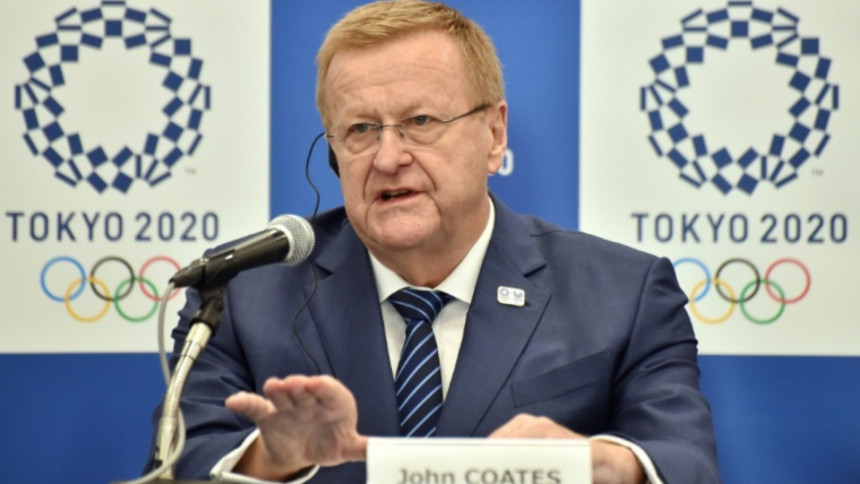 A senior International Olympic Committee (IOC) official said Thursday he takes allegations of illegal payments to help Tokyo secure the 2020 Games "seriously" but said his group will not conduct a probe of their own.
John Coates, chairman of the IOC's Tokyo 2020 coordination commission, welcomed the two separate investigations currently being conducted by French prosecutors and Japanese officials.
"The IOC takes the allegations in respect with the bid very seriously," Coates told reporters in Tokyo.
"We are pleased that they're being investigated at that level," he added. "We have decided we won't conduct a parallel investigation."
Controversy has once again cast a shadow over Japan's preparations for the 2020 Games after French authorities launched an investigation into payments of $2 million allegedly paid into a Singapore bank account, said to have been paid to the son of disgraced former athletics chief Lamine Diack.
Coates refused to be drawn when asked if he felt Tokyo's preparations would be affected or if the city could even be stripped of the Olympics if found to have acted illegally.
"I certainly hope not," he said. "There's a range of remedies and sanctions that can be considered but I'm not going to speculate on those until we know the outcome of these two investigations."
The Japanese Olympic Committee -- headed by Tsunekazu Takeda, the same man who fronted the Tokyo 2020 bid team -- ordered its own probe after Prime Minister Shinzo Abe ordered unfettered cooperation with French prosecutors.
Tokyo 2020 bid leaders have strongly denied any wrongdoing with Takeda insisting the payments were "a legitimate consultant's fee".
Coates, who on a visit to inspect venues last year became embroiled in a blazing public row over the spiralling cost of Tokyo's Olympic stadium, said: "I've no reason to doubt Takeda's statement."