Ali still in security job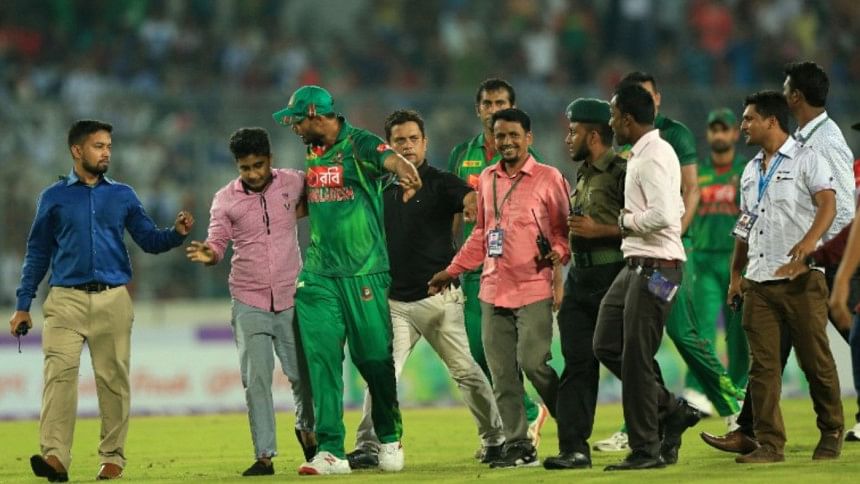 Bangladesh Cricket Board (BCB) security consultant Mohammad Ali has continued in his position even though BCB president Nazmul Hassan Papon had told media that he would be relieved of his duties after the England series, which ended with the completion of the second Test on October 30.
Ali was supposed to be relieved of his duties after the series because of an alleged altercation with a journalist during the warm-up match against England in Fatullah on October 4. Ali had allegedly accosted a New Age reporter for writing an article about his lack of experience in the security arena. Later that day, the security consultant denied doing so.
However, Papon explained to media personnel demanding action that Ali could not be sacked before the England series as he was already involved with the security arrangements.