'Messi, Ronaldo exits would harm La Liga'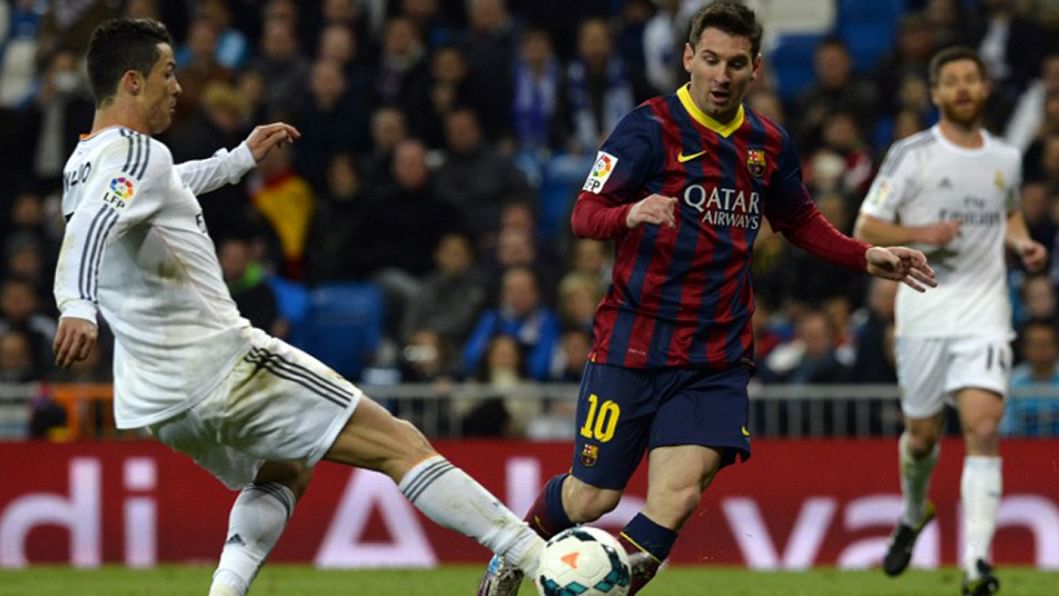 La Liga (LFP) president Javier Tebas has warned that the departures of Lionel Messi and Cristiano Ronaldo from Barcelona and Real Madrid respectively could seriously damage future TV rights deals for the Primera Division.
The Premier League's record new £5.136 billion British TV rights deal is set to run for the 2016-2019 seasons, meaning clubs will have bigger budgets with which to tempt more players to England.
The new contract ensures the team that finishes bottom of the Premier League from then on will receive £99m, with the champions earning more than £150m, and Bayern Munich CEO Karl-Heinz Rummenigge suggests the deal "poses a great threat to all other European leagues."
Messi has long been linked with a move to the Premier League, with Chelsea and Manchester City -- two of England's richest sides -- repeatedly linked with the Argentina forward since the beginning of 2015. Ronaldo, meanwhile, is reportedly a target for Paris Saint-Germain as well as his former club Manchester United.
Tebas -- who said in November that it was his dream to see the likes of Wayne Rooney, David De Gea and Franck Ribery playing in Spain -- says it is "crucial" for Clasico rivals Barca and Madrid to hold onto their best players to keep pace with the financial growth of English football.
"The thing that helps La Liga most when it comes to selling television rights abroad is the presence of superstars such as Messi and Ronaldo at our teams," Tebas told Cadena Ser.
"That is crucial. If we were to reach the stage where they leave La Liga, we would have a problem with the TV rights.
"At the moment, we are very lucky because we have the best players in the world with Messi and Ronaldo and we also have the best teams in the world with Barcelona and Real Madrid. Right now, La Liga is a product that sells itself.
"We must try to hold on to them. It would not be a problem right away if they leave, because we have sold the rights for the next three seasons, but it would have an effect from there on.
"That's why we have to work on the brand of La Liga. If a high-profile name leaves the Premier League, it does not affect the brand."
Tebas warned back in September ahead of elections concerning independence in Catalonia that he "did not value a league without Barcelona" amid suggestions the Blaugrana could potentially leave La Liga if the region decided to break away from Spain.
The LFP chief also said in October that La Liga or Copa del Rey games could be played outside Spain in future in order to generate more revenue streams.