'Ghatia' question blows Afridi's Gasket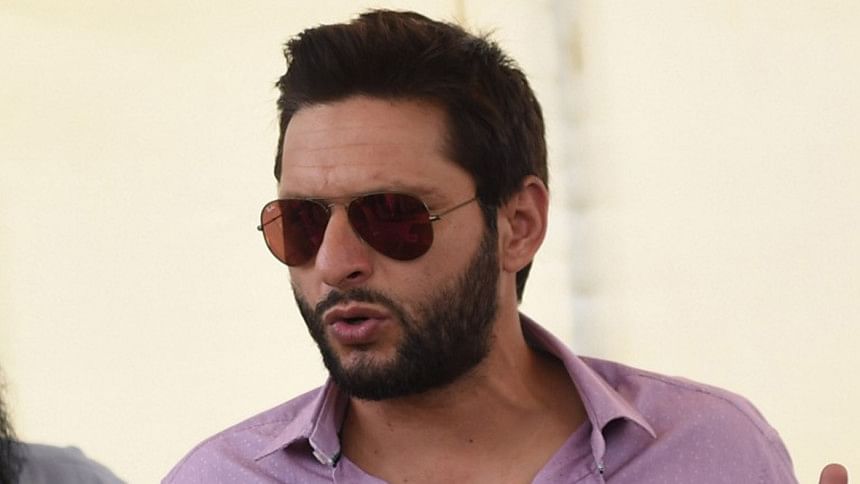 "I expected you to ask such a 'ghatia' (poor) question.
A very flamboyant character, on and off the field, Shahid Afridi wears his heart on his sleeve. And probably that's why a very miffed Pakistani T20 captain chose to abandon an ongoing press conference at the Gaddafi Stadium in Lahore and walk off, not happy with a question directed at his captaincy.
The 35-year-old got involved in a verbal spat with a reporter before walking off after the journalist asked about his plans, as the leader of the national side, ahead of the ICC Twenty20 World Cup in March, hinting at his abysmal captaincy record and mediocre leadership skills.
"Your record has not been as impressive as previous Pakistan Twenty20 captains, do you think there is a need to change the way you are leading the side?" the reporter asked Afridi.
Unimpressed by the criticism, Afridi lost his mind rather quickly. Pat came the stern reply, followed by the infamous exit midway through the press briefing. The media crew did not take Afridi's walkout lightly however, leading to a partial protest outside the team's dressing room. The mediapersons raised slogans against him and also demanded an apology from the all-rounder.
The loud protests outside forced the team manager, Intikhab Alam, to come out with a reply to pacify their anger.
Shaharyar Khan, the PCB chairman, played down the incident, and another report of misbehaviour from some other players of the national squad, calling them minor issues.
"These are matters that can be sorted out and I don't think we need to dwell into them more," Shaharyar said.