5 Top Stories to know today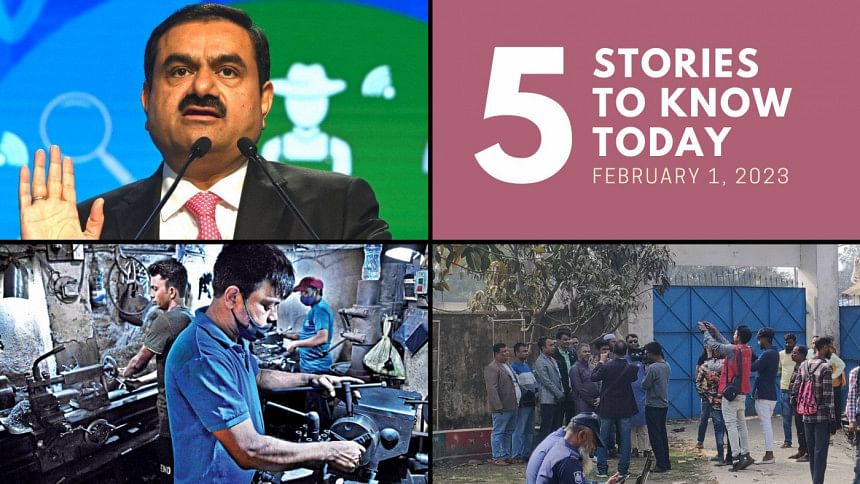 From by-polls and the impact of the latest electricity price hike, here's a quick round-up of all the important stories today. 
Event to watch out for: Dhaka Art Summit (DAS), Bangladesh's largest exhibition platform for art and architecture, will begin this Friday (February 3) at Bangladesh Shilpakala Academy's National Art Gallery building. 
By-elections across the country 
By-elections to six constituencies across the country started this morning. An independent candidate in the Bogura-6 by-polls  has alleged that Jubo League leaders and their men have taken control of more than 100 polling centres and are forcing voters to cast the ballot for the Awami League candidate. Our staff correspondent witnessed an expelled Jubo League leader sitting at one of the polling centres. 
In Brahmanbaria-2, so far, there has been a low turnout, while the independent candidate continues to remain "missing," though an election commissioner yesterday said he has gone into hiding. The wife of the missing candidate has demanded for postponement of the elections. For context, the polls are taking place after six BNP leaders resigned in December last year. On the other hand, in Chapainawabganj-3, just after the voting started, a moning chase and counter-chase occurred between supporters of the Awami League candidate and those of an independent candidate's.
Watch our coverage here: 
IMF loan reforms and conditions 
According to Rahul Anand, the IMF mission's chief to Bangladesh, the country is not in crisis, but rather "dealing with the impact of global shocks — first from the pandemic and then from ongoing war in Ukraine." As such, the IMF loan is meant to prop up the country's shrinking foreign exchange reserves, which severely hit businesses and citizen. Here is our reporter, Rejaul Karim Byron's breakdown of the loan: 
Indian Citizens file petition against Adani's electricity transmission line to Bangladesh 
Farmers and a civil rights group in the Indian side (Murshidabad District) of Farakka have filed a petition against the installation of Adani's transmission line, which is to transport electricity to Bangladesh, as part of the bilateral trade agreement with Adani's power project stretching from Jharkhand's Godda district. The petition states that the majority of the people living in the area, dependent on mango and lychee farming, will have their livelihood endangered by the high-tension electricity lines. On the other hand, Bangladesh Power Development Board (BPDB) has sent a letter to revise the power purchase agreement (PPA) with Adani Group.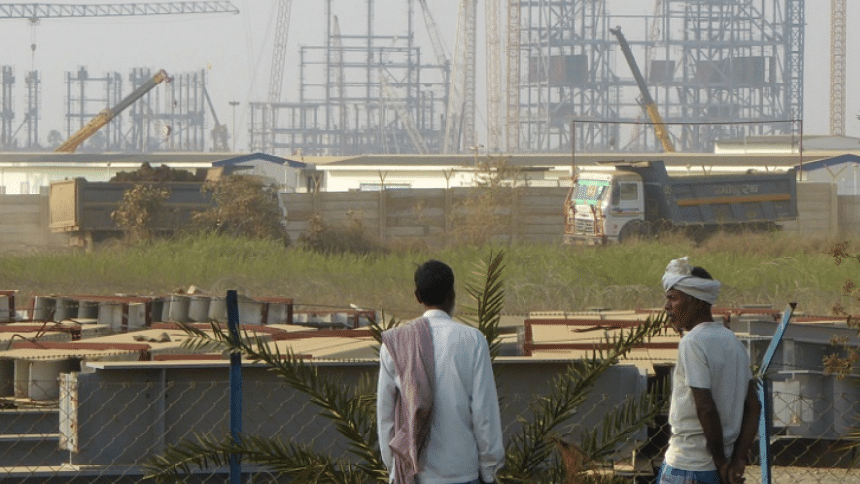 Recently, Adani Group has been embroiled in blistering controversy, after a short-seller report on the conglomerate alleged widespread malpractices. Gautam Adani also slipped out of the world's top 10 richest people and is no longer Asia's richest man, falling behind Mukhesh Ambani. Here's everything you need to know about that. 
Small industries suffer due to power price hike 
With the prices of power having been increased twice over the span of just one month, small businesses such as these in the light engineering sector are struggling to keep up with the rising production costs. As a result, they have to increase the prices of their products, which will ultimately impact consumers. Since January 1, the retail price of electricity has been increased by a total of 10 percent. "It is really a big pressure for the light engineering sector to operate amid the continuous increase of utility tariffs along with US dollar price hike that led to higher raw material costs," said BEIOA chief. Read more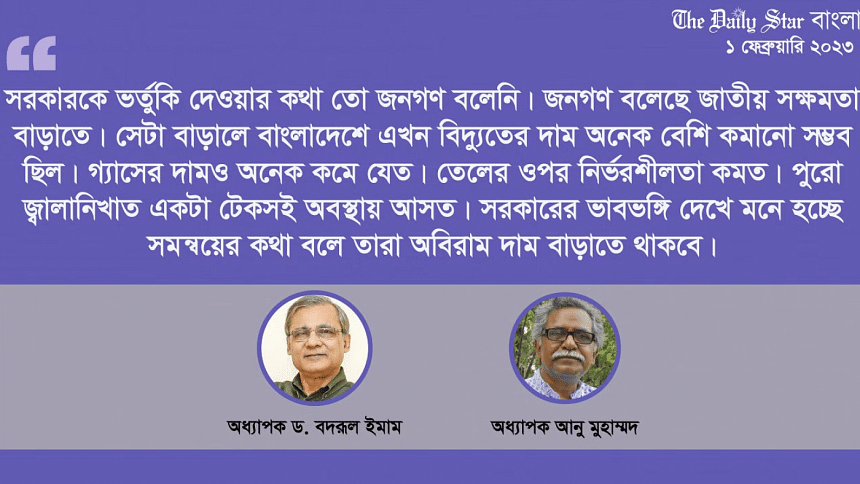 Experts such as Badrul Imam and Anu Mohammad have told the Daily Star that the price of electricity is increasing due to the weakness and inaction of the government. 
FC Chelsea signs Argentine World Cup winner Enzo Fernandez for $131.46 million
Premier League side Chelsea completed the signing of Argentina midfielder Enzo Fernandez from Benfica for a British record 106.8 million pounds ($131.46 million) on Wednesday after a day of complex negotiations between the clubs. Fernandez was instrumental in Argentina's World Cup-winning campaign in Qatar, breaking into the starting lineup and playing every game, scoring one of the goals in a vital victory over Mexico in the group phase. Chelsea are 10th in the Premier League, 10 points adrift of a top four spot. They next host local rivals Fulham on Friday.