Adani vs Hindenburg: What you need to know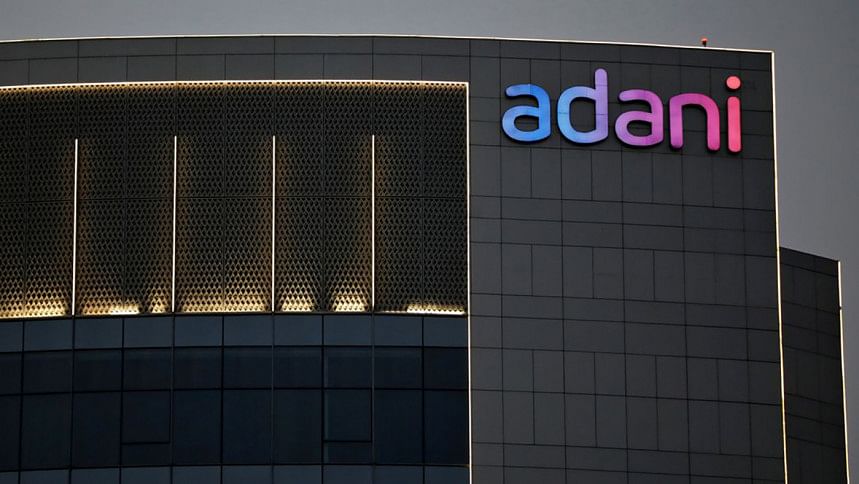 US-based short-seller Hindenburg Research severely criticised Indian conglomerate Adani in a Jan. 24 report ahead of its flagship company's $2.5 billion share sale, triggering a $70 billion rout in the group's domestically listed stocks and a sell-off in its bonds listed overseas.
Here are some of the points raised by the report, and Adani group's responses.
WHO ARE ADANI AND HINDENBURG?
Gautam Adani, from Gujarat in western India, built his empire from scratch after starting out as a commodities trader. India's Prime Minister Narendra Modi is from the same state and their relationship has long come under scrutiny by Modi's opponents.
From being a school drop-out, Adani rose to become Asia's richest man. His $220 billion empire spans ports, power generation, airports, mining, edible oils, renewable power, media and cement.
Founded in 2017 by Nathan Anderson, Hindenburg Research is a forensic financial research firm which analyses equity, credit and derivatives. It has a track-record of finding corporate wrongdoings and placing bets against the companies.
WHAT DID HINDENBURG SAY?
Hindenburg disclosed that it holds short positions in Adani companies through U.S.-traded bonds and non-Indian-traded derivative instruments.
It released a report alongside that accused the conglomerate of improper use of tax havens and flagged concerns about its debt levels.
WHAT WAS ADANI'S RESPONSE?
The Adani group has called the report baseless and termed the allegations "unsubstantiated speculations".
IS THIS THE FIRST TIME THESE ISSUES ARE BEING RAISED?
No. India's capital markets regulator, the Securities and Exchange Board of India, has investigated some of these issues over the past year following local media reports.
Reuters reported the regulator will continue this scrutiny and draw on any fresh information in the Hindenburg report.
WHAT DOES HINDENBURG SAY ABOUT FINANCIAL CONTROLS AT THE GROUP?
The short-seller has said that listed Adani companies have seen a number of changes in chief financial officers (CFOs) and that auditors used by the group are relatively unknown.
It said Adani Enterprises has had five chief financial officers over the course of eight years, citing this a "a key red flag indicating potential accounting issues".
HOW HAS ADANI RESPONDED TO THIS?
The Adani group said that several of the CFOs that the Hindenburg report points to have remained within the group and moved on to new roles.
On the quality of audits, it said that the audit committee of each of the listed companies is composed entirely of independent directors, and auditors are appointed on their recommendation.
On Tuesday, Mint newspaper reported that the group is considering an independent audit of group companies to provide comfort to investors. Reuters could not independently verify this.
HOW IS HINDENBURG VIEWING ADANI'S LEVERAGE AND WHAT IS THE GROUP'S RESPONSE?
The report says key listed Adani companies have substantial debt and are over-leveraged. It also says the group faces liquidity risks due to high short term liabilities, with five of the seven key listed companies having reported "current ratios" below 1, indicating near-term liquidity pressure.
Adani responded by saying leverage ratios of its companies continue to be healthy and are in line with the industry benchmarks of the respective sectors, further adding that this information is publicly disclosed regularly.