5 Top Stories to Know Today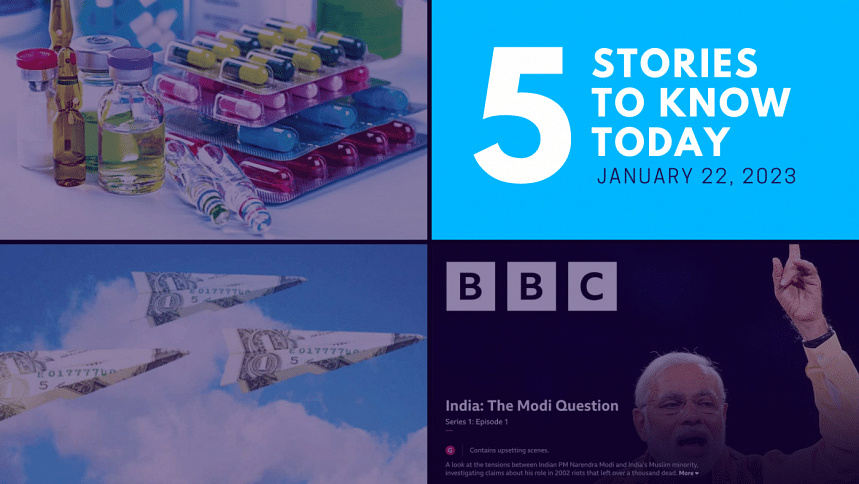 If you are looking to get updated on the latest top news, then look no further. We have got you all covered here.
The pressure on the economy owing to the pandemic's economic fallout, sanctions due the Russia-Ukraine war, inflation and dollar-shortage continues to affect businesses. In the first six months of the current fiscal year in comparison to the same period the year before, exports of light engineering equipment, including stainless-steel and iron ware, from Bangladesh have decreased.
Businesspeople say the sector's export volume has decreased due to difficulties in opening letters of credit (LC) for importing raw materials amid the ongoing dollar shortage, resulting in lower production.
The decrease in investments in the infrastructure sector in different countries worldwide in the post-coronavirus period and current global economic crisis has reduced the volume of exports.
Thousands of devotees from home and abroad have been thronging the Turag river bank to join the Akheri Munajat today, which will mark the end of the second phase of Biswa Ijtema.
Devotees from the surrounding areas started gathering at the venue in processions since Fajr prayer to take part in the Akheri Munajat.
Medical treatments are about to get costlier as production cost for manufacturing drugs will go up by at least 25 per cent following a recent hike in gas and power charges, according to manufacturers.
For large industries, the unit price of gas has spiked nearly threefold from Tk 11.98 to Tk 30, as per a notification issued by the Energy and Mineral Resources Division on Thursday.
Money laundering cases are not making much headway for a lack of cooperation from foreign countries, bureaucratic complexities and a shortage of skilled lawyers, said officials of the Anti-Corruption Commission.
For example, since 2018 the ACC has made 34 requests for information on the wealth of 24 persons stashed abroad. To date, it has received no effective response to prosecute the offenders.
India has blocked the airing of a BBC documentary which questioned Prime Minister Narendra Modi's leadership during the 2002 Gujarat riots, saying that even sharing of any clips via social media is barred.
Directions to block the clips from being shared have been issued using emergency powers available to the government under the country's information technology rules, said Kanchan Gupta, an adviser to the government, on his Twitter handle.