SI caught red-handed while selling yaba pills in Dhaka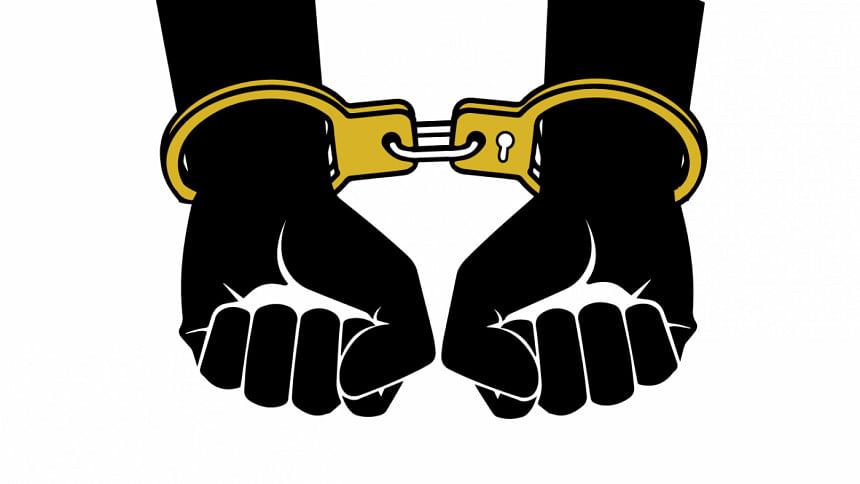 A police sub-inspector and his associate were caught red-handed with 11,600 pieces of yaba while selling the drugs to narcotics dealers in Mohamamdpur area of the capital yesterday.
The arrestees were identified as Atikul Islam, a sub-inspector of Bandarband District Court, and his associate Rezaur Rob, reports our correspondent quoting Abdul Latif, officer-in-charge (OC) of Mohammadpur Police Station.
Based on information that narcotics dealers are selling yaba tablets from a pickup van at Shahjahan Road of Mohamamdpur area, a police team conducted a drive there yesterday evening and made the arrest, OC Latif told The Daily Star today.
Searching the arrestees' bodies and the pickup van, the police team recovered 11,600 pieces of yaba pills and seized Tk 5.25 lakh, which the arrestees had collected after selling yaba tablets, said the OC.
"We had information that these syndicates were involved in yaba smuggling and selling the drugs in the area, after bringing them in from Cox's Bazar," said OC Latif.
OC Latif said Atikul identified himself as a member of police after the arrest. Atikul was on leave from March 23 and got involved in yaba smuggling without joining his work place, the OC said.
A case was filed against Atikul and his associate and they were placed on a two day remand for interrogation, he said, adding that they would interrogate them for details.
According to police sources, Atikul, hailing from Panchagrah district, joined as a police sub-inspector in 2001 after completing his training in the year of 2000.
Majority of his batch mates have already received promotions to inspector grade, but he remained in the same post due to different irregularities in his work, sources added.