Television during the Golden Age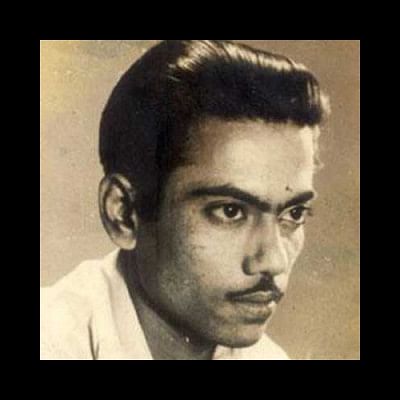 Centering only one character drama can be made – Abdullah Al Mamun had produced a tremendous play named "Nemesis" written by Nurul Momen and acted by Golam Mustafa. Syed Ahmed had written experimental plays such as Kalbela, Milepost and Trishna. Later Syed Ahmed had been anchoring a program titled "Bishshonatok" for a long time which was basically on world famous plays.
Another remarkable program of Abdullah Al Mamun was "Natok Theke Paath". Prominent artists used to cite from the best dramas of the world and the country. Abdullah Al Mamun had shown bravery of doing big length plays of Syed Waliullah "Bohipir" and "Torongo Bhongo" from the tiny studio of DIT.
Before the March of 1971, Abdullah Al Mamun put significance in TV program producing by making dramas of Zahir Raihan's "Koyekti Mrittu" and "Arek Falgun". Besides that Abdullah Al Mamun did not even stay at the back in producing plays of Rabindranath Tagore and Kazi Nazrul Islam.
Abdullah Al Mamun had acted in the title role of the drama "Mohesh" that has been produced by Atiqul Haque Chowdhury. He used a few songs in the drama of Kazi Narul "Bethar Daan". He had not only used songs but also taken the camera outside for shooting.
A drama named "Abar Ashibo Firey" has got massive response in the March of 1971. Abdullah Al Mamun's another remarkable production was a play regarding the grave diggers. Golam Mustafa and Ajmeri Zaman have played the centered roles in that drama.
There is a conventional word in Dhaka Television, if any bad-luck suits any work then the work will never be done. There are so many examples regarding this issue. The first drama serial of Imdadul Haque Milon that was being ready to make is "Nayak". Afzal Hossain was in the lead role. Firoz Mahmud was the producer. Since the beginning the drama went on air facing so many troubles and due to which the telecast of that drama serial got end after few episodes.
Another drama serial of Amjad Hossain's had been closed due to the same inconvenience. The producer of that drama was Zia Ansary. But the love and dedication of Abdullah Al Mamun in making the drama of the novel "Shongshoptok" has the first footsteps of unique things that made the television history of Bangladesh so rich. Rozi Samad as Hurmoti, ATM Shamsuzzaman as Kankata Romjan and Master Selim had played the role of Malu in that drama serial. Once upon a time Selim was the famous child artist in television. Now Selim is far from the television programs. He is now working as a doctor in USA. Many child artists of that time like Selim are now either related to television despite occupying themselves in other professions or still show their love for television.
Another child artist like Selim is Shimul Yusuf who has been working with television since its establishment. She is now a prominent figure of the theater world of the country. She used to perform in almost all the television programs for children. She was a woman of many talents those includes singing, anchoring, acting, etc. At that time in the commercial transmission of Bangladesh Betar only Shimul Yusuf's song had been recorded and used to play several times. Many of the listeners can still remember the song – "Jhor Elo Elo Jhor, Aam Por Aam Por". Besides that Shimul Yusuf was also the playback singer of many Bangla cinemas.


The writer is Managing Director, Channel i
Translated by Imtiaz Salim