"I made this film to express feelings I could not articulate."
Aditya Vikram Sengupta at IFFR about 'Jonaki'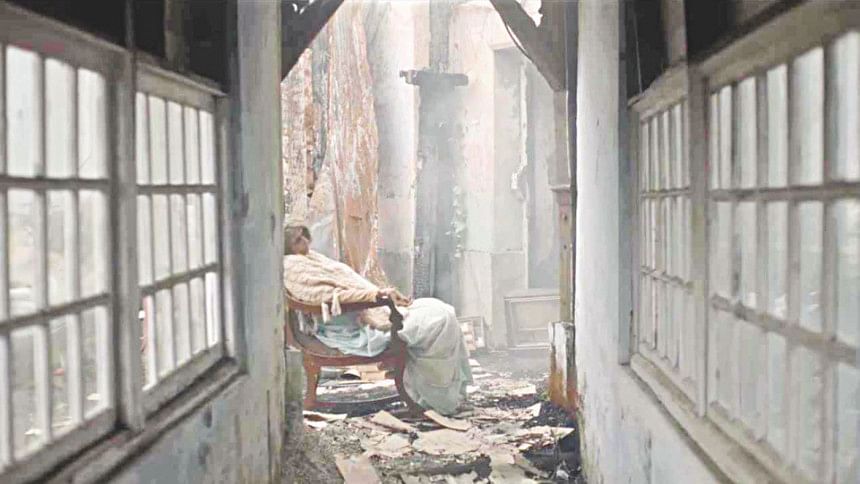 There were over 500 films at this year's International Film Festival Rotterdam (IFFR), but only one representing the Bangla language. Young Indian director Aditya Vikram Sengupta's (Asha Jawar Majhe) second feature Jonaki was part of the festival's Bright Future Section, bringing with it stunningly beautiful moving images and vivid visual metaphors. Seasoned Indian actress Lolita Chatterjee takes the centre-stage in the Indian-French-Singaporean co-production, channeling an 80-year old woman strolling through her past lives and reminiscence of her childhood, youth and later life all swirled up in one. I caught up with the young director at the sidelines of the festival, and the first thing I asked was, "What are the elements that channeled the visual language for Jonaki?"
"I was very close to my grandmother, and a large part of how I am is largely because of her. She belonged to an affluent family, but after her father suddenly died at age 34, their entire family kind of fell apart. She got married at the age of 16, and I don't think my grandfather and grandmother were very connected in marriage. When I was born she came to see me and then she stayed on with us till she died. She used to tell me stories about her childhood at night; she was always very sad about her fate and how things turned out for her. I used to imagine those stories as a child in my own way. That's the first thing. The second thing is - before dying, she was in coma for four days; her eyes would be slightly open, she would murmur indistinctively, and I would wonder what she was going through. I thought it must have been her whole life. The third thing is – four-five months after her passing, the death really hit me. I started getting these very strong dreams and nightmares, which I could not articulate. When I started writing Jonaki, it became a combination of the three things. All these came together and created the mise en scène for the film. I had to get closest to these feelings I was having, and articulate it through recreating these dreams and memories."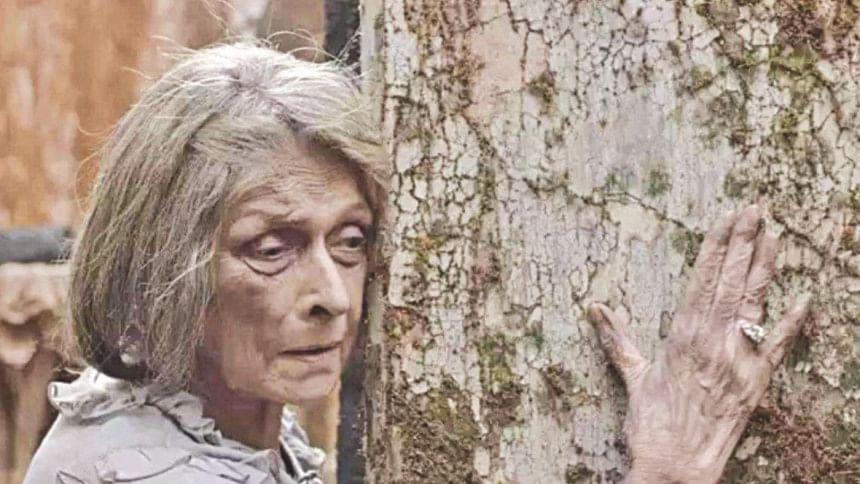 I'd read that Aditya's writing process is very visual, and that is overwhelmingly apparent in Jonaki. I asked him how he goes about his writing. "For the first film I had was a very different writing process. As a process, this one also is visual, but more so than Asha Jawar Majhe; I was trying to recreate something that was very difficult for me to articulate otherwise – my goal was to create very specific feelings that I was left behind, in every scene. So the writing process was very different; I had to continuously keep going to a space and keep experiencing it alone to write it. Again for the next film I am doing, the visual aspect is out. I am not writing any visuals. I am only working with characters."
Asha Jawar Majhe, a truly independent film and devoid of any dialogues, was not only critically acclaimed (it won Best Debut Director at Venice Days at Venice International Film Fest and Indira Gandhi Award at India's National Film Awards) but also enjoyed commercial success where more screenings had to be added at the theatre schedules in India after its release. Did that loom over his head when he was making Jonaki? "The fact that Asha Jawar Majhe was received widely was overwhelming, and at the same time it confused me. It was so unpredictable that the audiences, who were watching a certain kind of Bengali films, were running my film for eight weeks; that was very strange. But it doesn't put me in any pressure."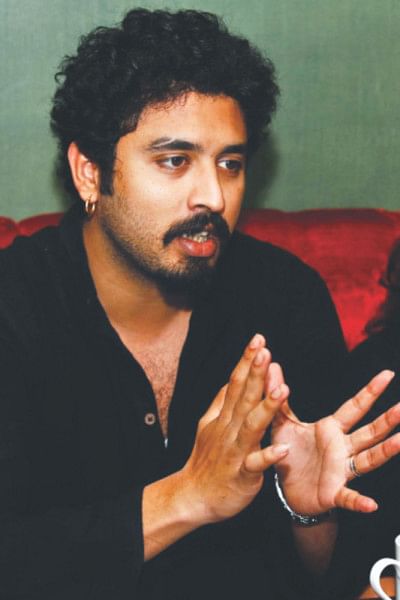 "So do you discard that entirely when you're writing your next film?" I ask. "Yeah," he says. "I can never write with an audience in mind. The audience never comes first, for anything. What comes first is the work. The other way around is a risky and dangerous process, I think."
Finally, I ask why the film is called Jonaki. Is it named after his wife, Jonaki Bhattacharya (who, by the way, happens to be an absolutely brilliant art director who works on Aditya's projects)? "No. There are jonaki poka (fireflies) in the film, and it's the character's name. I am fascinated by fireflies; I can watch them endlessly. Also, because I was dealing with memories and nostalgia, I feel they are close thematically. A firefly will light up here, go off, and then you don't know where it will light up again. It's like a signal going through different parts of the brain and lighting up a different memory."
...................................................................
By Fahmim Ferdous, back from Rotterdam
The writer is a Sub-Editor at The Daily Star's Arts & Entertainment.He attended this year's IFFR as part of its Young Film Critics Programme.