Mishu Sabbir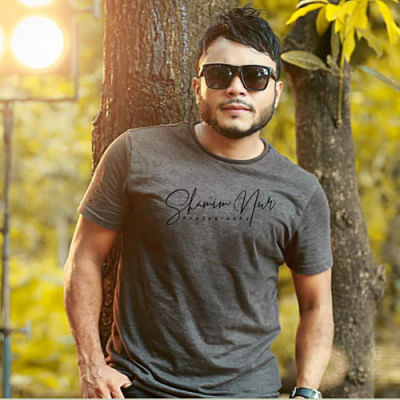 Can you describe yourself in three words?
I am honest.
What is your favourite childhood memory?
My favourite childhood memory is when my father would take me shopping.
If you could have any superpower, what would you choose?
I would like to have the power of making people happy.
What are the first three items on your bucket list?
I would love to see my children be successful in their lives. I also want my wife and my mother to always remain happy. Lastly, I hope that in the future, Bangladesh will be a safe and secure country to live in. 
If you could work with any international artist, dead or alive, who would you choose?
Nawazuddin Siddiqui.
What is your favourite place to visit?
Canada.
What is your favourite food?
I always enjoy having seafood.
Who was your first celebrity crush?
Richi Solaiman and Purnima.
What is your favourite movie of all time?
Forrest Gump, Rang De Basanti, Face/Off, Heerak Rajar Deshe, Dil Chahta Hai and Bhaag Milkha Bhaag are a few of my favourites.
What is the first thing you do after you wake up?
I brush my teeth.
What would you do if you won the lottery?
I would use the money for my children's wellbeing.
If you could be any animal, what would you be?
I would want to be a deer.