Award-winning film director Abbas Kiarostami passes away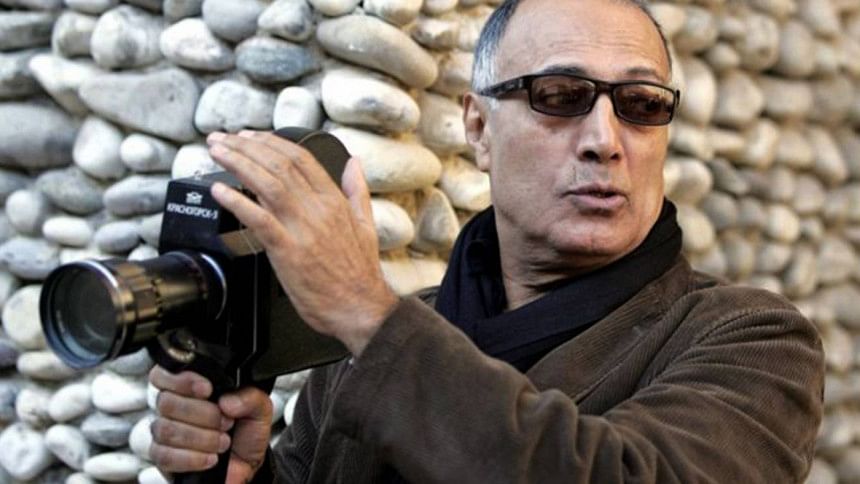 Award-winning Iranian film director Abbas Kiarostami has died in Paris aged 76, Iranian news agencies report.
He had been undergoing hospital treatment in France for cancer.
Kiarostami stayed in Iran after the Islamic Revolution in 1979 and made more than 40 films, including documentaries. He won the Palme D'Or, the top prize at Cannes, with his 1997 film Taste of Cherry.
But he shot his last two films outside the country.
READ MORE: Abbas Kiarostami: 2005 retrospective
Kiarostami was hugely influential in world cinema. The French-Swiss director Jean-Luc Godard is reputed to have said: "Film begins with DW Griffith and ends with Abbas Kiarostami."
He was the only Iranian to ever win the Palme D'Or.
Taste of Cherry was a minimalist film about a man looking for someone to bury him after his suicide. It examined Iranian civic and religious attitudes of the time.
................................................................................
A breath of fresh air: Jamshid Akrami, US-based Iranian film professor, recalls his friend
For a long time we thought that he was talking on our behalf - on behalf of the Iranians - and he was basically our best representative of everything that is good about Iranian life and culture.
Unfortunately, Iran hasn't been enjoying the best image in terms of how the rest of the world thinks about Iran, so we would always go to people like Mr Kiarostami, who would take pride in his work and how he was representing the Iranians.
I would say since his success in winning the Palme d'Or at Cannes in 1997, he became one of the greatest filmmakers in the world. I mean, people in the rest of the world started to relate to him and relate to what his movies presented - basically the antithesis of the Hollywood movies.
His work was a breath of fresh air in international cinema.
................................................................................
His film Ten was also nominated for a Palme D'Or. Shot on two digital cameras attached to a car, it followed a woman driving around Tehran with various passengers and explored social issues around the role of women.
In 2005 he teamed up with the British director Ken Loach and the Italian filmmaker Ermanno Olmo to make a three-part film called Tickets.
The New York cinema magazine The Film Stage tweeted that "the world may have lost its greatest filmmaker".
The British Film Institute tweeted that it was "saddened" at the news, while the Telegraph's film critic Robbie Collin called him a "miracle-worker disguised as a close-up magician".