Watch first trailer for Angelina Jolie and Brad Pitt's 'By the Sea'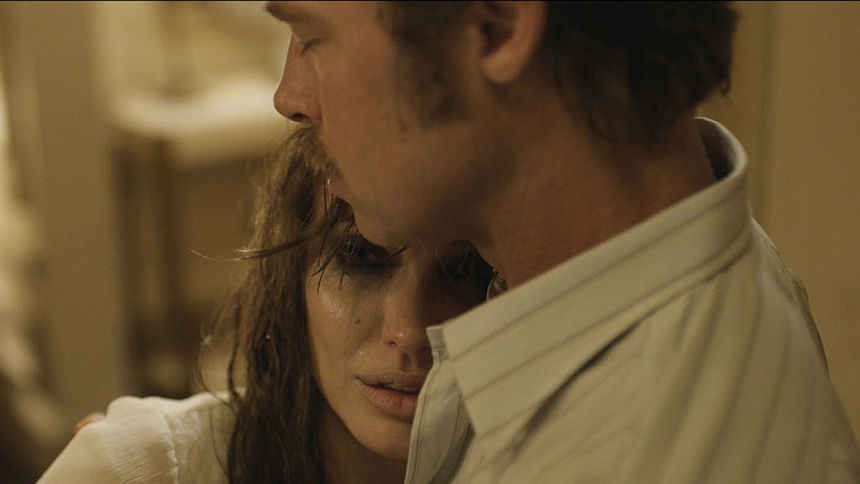 The first images of Angelina Jolie and Brad Pitt's new film "By the Sea" have been released, showing a troubled couple trying to repair their marriage at a seaside resort in France.
Early images of the film, written and directed by Jolie, are wrought with torment and unhappiness despite the picturesque setting: There are tears, kicking, slapping and a bit of self-medicating.
Pitt plays the role of an American writer, Roland, and Jolie plays his wife, Vanessa, who arrive in France on holiday and come to terms with the problems in their troubled marriage after meeting some of the locals.
"By the Sea" hits theaters Nov. 13, 2015.
Watch the trailer: