Femme Fabulous: Tania Ahmed
Tania Ahmed started her career in 1991 as a model. Later she went on to become an actress and has acted in notable dramas like 'Belabhumi', 'Srikanto', 'Ghunpoka', etc. She has also won the 'National Award for Best Supporting Actress' for her role in 'Krishnopokkho' in 2016.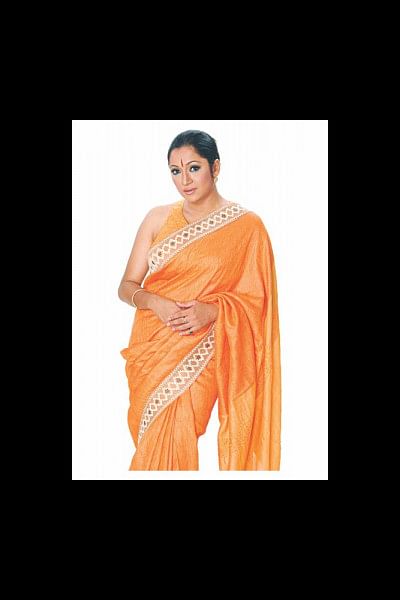 Skincare
Tania believes having clean skin is very important. Therefore, she tries her best to keep it as clean as possible. She uses the Boots Essentials Cucumber Cleansing Lotion to cleanse her skin. However, before using that, she makes sure to remove all traces of makeup from her face by using Shiseido Instant Eye and Lip Makeup Remover. Tania also has very sensitive skin so she tries to use very minimal products and also in less frequency. However, to keep her skin refreshed, she tries to wash her face with just water a few times every day. Once her skin is completely clean, she uses the Shiseido Benefiance Nutriperfect Night Cream. Sometimes she also uses the Body Shop Vitamin C serum. In order to have healthy skin, Tania also drinks a lot of water and eats a lot of seasonal fruits.
Haircare
For her work, she needs to use a lot of styling products along with styling tools that use heat. This is very damaging for hair. Thus, she applies pure organic coconut oil to her hair as regularly as possible. She sometimes applies homemade hair packs that include ingredients like coconut and olive oil along with cinnamon and lemon juice. She occasionally gets the keratin treatment to keep her hair smooth and shiny.
Makeup
Tania is a big fan of MAC when it comes to base makeup. She uses the MAC Studio Fix foundation and concealer along with the compact powder. She prefers to not apply eye shadow but if has to then applies a very light brown/nude shade of it to give her eyes some definition. She prefers using the Urban Decay pallete. Tania loves to apply mascara and her favourite brands for mascaras include Too Faced and MAC. She loves to apply lipsticks that are of nude shades like Spice or Mocha by MAC. However, when she wants a more gorgeous look, she goes for very dark shades of lipsticks.
Regular Wear
For her everyday attire, she prefers comfort over anything else. Thus, she usually always wears jeans with long shirts and wraps a scarf around her neck. Sometimes she also wears t-shirts or shirts.
Party Wear
Tania is a huge fan of traditional bengali sarees like Taat, Jamdaani and Moslin. She prefers to wear these most of the time. However, depending on the event, she also wears gowns sometimes.