Femme Fabulous - Zinat Sanu Swagata
Swagata is a popular actress, model, singer and anchor in the Bangladesh media. Swagata was interested in showbiz since she was a child and what started as a hobby has flowered into a passion for her. Over the years she has done many notable shows like 'Radio Chocolate', 'College Road' and 'Nongor'.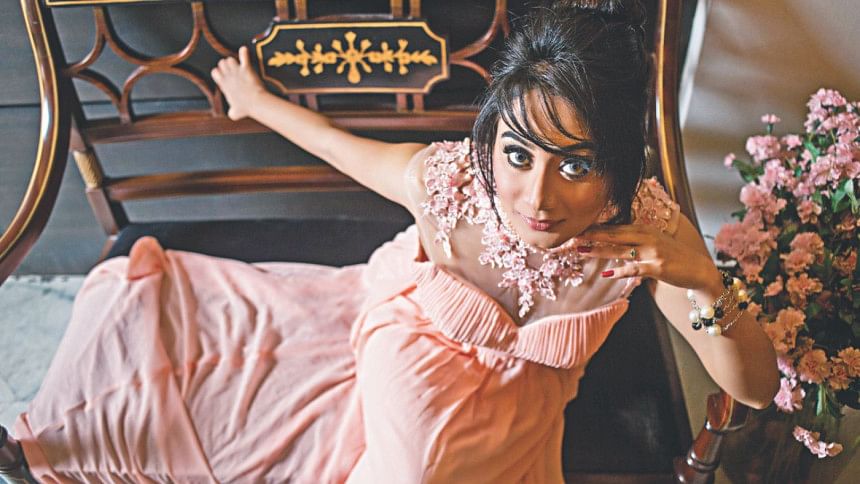 Skin care
After a hectic day of shooting, Badhon starts her skin care regime by cleansing her skin really well. She makes sure to get rid of all traces of makeup and impurities by first using olive oil and then washing her face with face wash. Once her skin is completely clean, she uses the Cetaphil Intensive Moisturizing Cream. She also likes the Body Shop Vitamin C Glow Boosting Moisturizer. When starting her day, she cleanses her skin with face wash and follows up with a moisturizer with SPF so that her skin stays protected from the sun throughout the day.
Hair
Swagata applies coconut oil to her hair regularly to keep them soft and silky. After keeping the oil on her hair for an ample amount of time, she washes it off with a shampoo and then conditions her hair to moisturize them further. She also gets a hot oil massage and applies a methi hair pack once a month from the parlour.
Make-up
When going out, Swagata prefers sporting a natural look over a heavily made up base. Thus, she uses the MAC Mineralize Moisture SPF 15 Foundation. For her eyes, she uses the Lakmé Iconic Kajal and Ofra or Flormar Mascara. Finally she uses a lipstick either a dark colour or light colour depending on her outfit to complete her makeup look. When going out to a dawaat or party, Swagata makes the base a bit heavier by using the MAC Studio Fix Foundation instead of the MAC Mineralize Moisture SPF 15.
Regular Wear
For her everyday attire, she prefers to wear western outfits. Be it loose t-shirts, shirts or tops paired with jeans, she prefers comfort over style and likes to keep it casual.
Party Wear
For parties, Swagata loves to wear sarees, especially traditional sarees like Taat or Silk. She also likes Kataan Sarees a lot but usually only wears them during the winter or spring time. During summer, she likes to go with very light colours such as white, light yellow or any nude shade.