Femme Fabulous - Bubly
News presenter turned actor, Shobnom Bubly became a star almost overnight with her first film 'Bossgiri'. Since then she has starred in many films, all of them with Shakib Khan and has secured a spot for herself as a successful actor of Dhallywood. Currently, she is awaiting the release of her latest film, 'Chitagainga Pola Noakhailla Maiya'.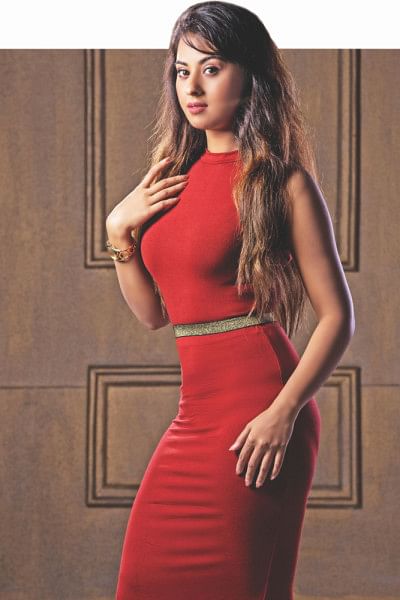 Skin care
Being one of the most famous and stylish actors of the current lot, Bubly is very meticulous about skin care. She starts her day with the Chanel Foaming Mousse Cleanser. Once her skin is completely clean, she applies Shiseido Moisturizing Gel Cream and leaves the house. At night after completing shooting and coming back home, the first thing she does is remove her makeup with the L'Oréal Gentle Lip and Eye Makeup Remover. Then she uses the Shiseido Smoothing Body Cleansing Milk to further remove any makeup residue left. Finally she uses the Shiseido Benefiance Extra Creamy Cleansing Foam as the final step to her cleansing routine. Then she uses the Shiseido Ultimune Power Infusing Serum to help rejuvenate her skin overnight.
Hair care
Since Bubly has to regularly use a lot of styling products and equipment to style her hair, it ends up damaging her hair a lot. Therefore, she tries to take very good care of her hair to prevent it from becoming dull and lifeless. After coming back home, she uses the Dr Organic Moroccan Argan Oil Shampoo and conditioner to wash and condition her hair. She also tries to apply oil to her hair as regularly as possible. Occasionally, she also gets a protein treatment done from the parlour to keep her hair strong and healthy and to prevent hair fall.
Makeup
While going out to run errands or shop, Bubly prefers to go as makeup free as possible. She applies a little bit of Dior Forever Extreme Compact Powder and some Mac Pro Longwear Concealer to even out her skin tone and hide blemishes. She completes the look with lipstick from Dior or Mac. When going out to a dawaat or party, Bubly adds just a few more steps to the same routine. After completing the base makeup, she contours her face a little bit to give it some dimension and adds eye makeup depending on her dress.
Regular wear
For her everyday attire, Bubly likes to keep it simple and casual. She prefers loose t-shirts, long shirts or kurtis paired with jeans or leggings. She usually accessorizes the look with a Micheal Kors watch and Dolce & Gabbana or Prada shades.
Party wear
For parties, Bubly likes to wear sarees or gowns. Her favourite is jamdaani when it comes to sarees. She occasionally also wears western outfits depending on the invitation.