Akhi Alamgir
Akhi Alamgir started her career as a child artist in the 80s. She won a National Award for Best Child Artist for her performance in the film 'Bhat De'. She has also released many songs and also done many shows both inside and outside the country.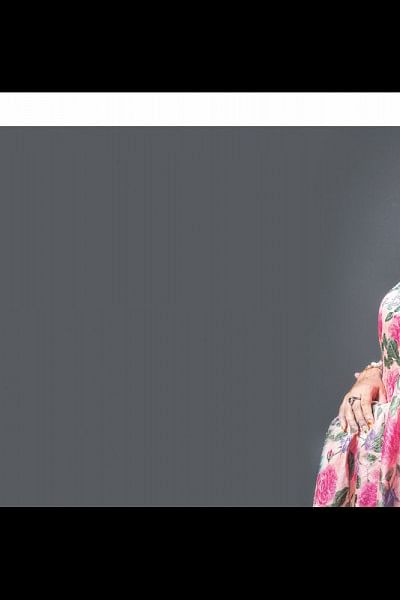 Skin care
Akhi Alamgir has very sensitive skin and due to the nature of her work she needs to take extra care of her skin to keep it healthy and blemish free. After a day of shoot, she comes back home and removes all the makeup using Johnson's Baby Oil. Then she uses the Clinique Liquid Facial Soap to cleanse her skin further and uses the toner and moisturizing gel from the same range. In the morning, before going out she follows the same routine however, she adds one more product to her regime which is a sun block cream. Although, she tries to avoid direct sunlight as much as possible, she makes sure to use a sun block whenever she goes out during the day.
Hair care
Akhi likes to experiment with her hair a lot and often colors it and tries out new haircuts. And this is why she needs to take very good care of it as well. She makes sure to apply coconut oil to her hair every night to keep her hair soft and shiny and help it regain the lost moisture due to all the styling and coloring. She also washes her hair with shampoo every night and then conditions it after coming back home as it keeps her hair clean and healthy.
Makeup
When going out to run errands, Akhi tries to use very minimal makeup. She usually applies a little bit of MAC Studio Fix Compact Powder along with some kajol and lipstick. She loves to wear really dark shades of lipsticks such as black, green or blue depending on her overall look. Amongst her favorite brands are Anastasia Beverly Hills, Jeffrey Star, Kylie and Dior. When going out to a dawaat or party, Akhi likes to create a heavier base using a panstick and then applies the setting powder on top. For her eyes, she likes to use dark colored eye shadows such as black, copper, green, blue etc. When she goes with a heavy eye makeup, she usually picks a nude lipstick and vice versa.
Regular Wear
For her everyday attire, she likes to pick comfort over style. She usually wears cotton or linen kurties with palazzos or leggings. She also likes to wear a comfortable pair of jeans with cotton shirts or T shirts. And always completes the look with a pair of flats.
Party Wear
For parties, Akhi always likes to wear heavily embellished sarees. She also likes to experiment with fusion wear and often wears indo western outfits. She always completes her look with jewelry depending on the outfit. With very heavily embellished outfits, she usually wears lighter jewelry and vice versa.