The Monologue Of A Maestro
From my childhood days, I can recall the devotion I had for Asaduzzaman Noor. Given my early involvement with television, I was summoned for a role in a drama when I was in grade seven. To my amazement, I soon discovered that I would be working alongside Asaduzzaman Noor, Camellia Mustafa, Golam Mustafa, Nima Rahman, Dilara Zaman and the likes. Back then, it used to be a common practise to rehearse for the roles prior to the shoot. On my first day for rehearsal at the set, Mr. Noor inquired about my residence and offered not only to drop me off, but also pick me up the following day. He continued to do so for the remaining days of our shoot. Before long, my relationship with the artists grew strong and it felt more of a household than a set. To my knowledge, so far there has not been any actor, who made an impact so strong on the community with a fictional role, leading to protests to halt his execution and later, to carry on the last rites upon the character's fictitious demise, by the enthusiastic fans. It stands as a testament to justify Mr. Noor's appeal.  Slow and steady, he drifted away from being an actor towards politics and has been involved for nearly two decades, currently serving the nation as a Member of Parliament and the Minister for Cultural Affairs.
Showbiz decided to do a cover on Asaduzzaman Noor, so we went along with him to his hometown in Nilphamari. Despite his daily hectic schedule, Mr. Noor's hospitality did not fall short by any means. I believe when a person grows in status, they also tend to grow into better human beings. As a philanthropist, he has already established a hospital and is working towards another. The one-of-a-kind artist is not only famous among his television fans, but is also well appreciated in the political arena.
Since when did the cultural values become important to you?

Both my parents were culture oriented and always encouraged it. As my mother was the principal of a school, I had the opportunity to attend many cultural events. But it was my father who always motivated me to partake in my school ceremonies and it is from him that I had learnt the art of recitation.
How did you come about into politics?

I joined Chhatra Union after I came to Dhaka. Upon my admission at the University of Dhaka, I was appointed a room at Iqbal Hall, which used to be the nucleus of politics back then. It used to be abuzz with people like Tofail bhai, Razzak bhai, Serajul Alam Khan and mostly with the student leaders of Chhatra League.
What was the key difference between Chhatra League and Chhatra Union?

The members of Chhatra Union supported the left-wing politics and mostly comprised of the talented and cultural students of that time. It does not mean that Chhatra League did not consist of such students; they too had intellectual members such as Rehman Sobhan, Dr. Kamal Hossain, Anisuzzaman and many others.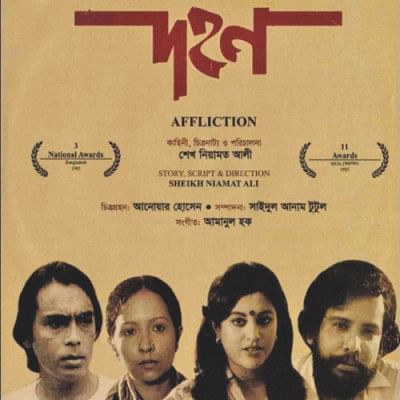 There used to be a time when the audience in our country were immersed into the TV dramas with heart and soul, which is not the case anymore. Do you have any experience regarding that?

During the controversy over the death sentence of my character as Baker bhai, on the day of my "execution", I noticed from my balcony that the streets were rather empty as if a curfew was underway. It was due to the sheer eagerness of the audience to learn the outcome of my "hearing". On that very night, apart from the continuous phone calls, I received a visitor who came with a mourning boy to prove to him that I was not actually dead!
From a political stance, who did you idolize?

Growing up, there was a presence of leftism in my household as my father was very much involved with it, even though it was banned under the Pakistani rule. I was inspired immensely from the conversations I had with my father. I admired Lenin, Mao Zedong and later Moni Singh. Finally I perceived Bangabandhu, who seemed like a ray of light who would lead the nation forward. During the liberation war, Bangabandhu was our leader, inspiration and idol.
Is there a story behind the full beard that you have worn for so long?

When I used to work at the Russian Cultural centre I had to wake up early for work. Often, I would not have enough time for a shave, so I just decided to grow it.
How was your relationship with Humayun Ahmed?

Humayun Ahmed first saw my work and told Nawazish bhai that he would cast me in his next drama. I acted in most of his renowned TV series like "Ei Shob Din Ratri", "Ayomoy", "Aaj Robibar" and more. There came a time when Humayun Ahmed would write his stories with me in mind and I too would fully comprehend the character he opted.
How do you intend to continue your work as a politician?

My first job is to serve as a Minister to our nation and my subsequent duty is to improve the well-being of the needy, initially from my hometown.
Do you have any desires you intend to fulfil?

The construction of a non-profit hospital for my villagers is underway. I also want to build a home for the elderly and a school for the children, which will focus equally on cultural activities along with the basic education. In the near future, I plan to act in a few plays and if possible, a few films. However, I deeply regret declining the opportunity I had to work with the late Rituparno Ghosh.
Interviewed by Rafi Hossain & narrated by Minam Haque
---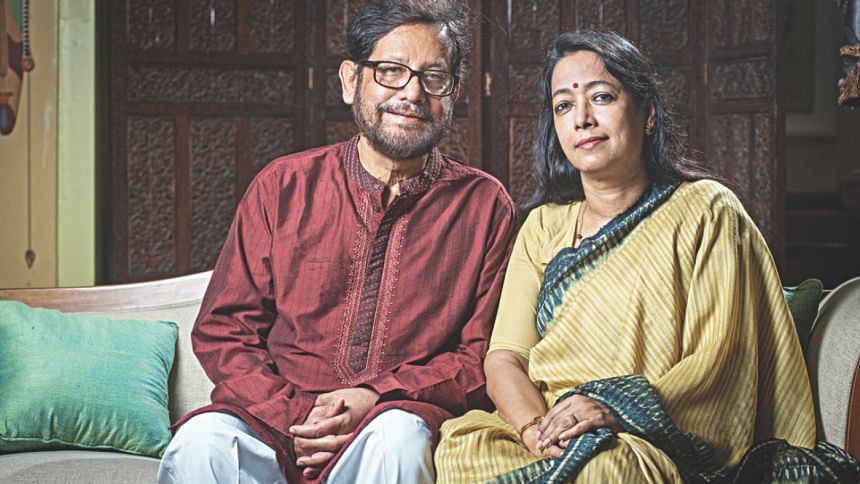 Star Showbiz is delighted to present the readers an insight on Azaduzzaman Noor through the eyes of his wife Shaheen Akhter, daughter Shuprova Tasneem, and sister Kaosar Afsana.
Prof. Shaheen Akhter is the wife of Asaduzzaman Noor. She is a doctor of Pediatric Neurology in Bangabandhu Sheikh Mujib Medical University (BSMMU).
Your husband has many mentionable qualities as we all know, but would you like to specify some of his most remarkable qualities?
According to me, among the list of qualities his best one is his focus on work. Whenever he takes on a project or work of any kind, he gets into it deep, embracing the work and giving his best. There is another quality that I really love about him which is writing. He can write very well, but unfortunately he does not pursue it even though I request him all the time.
How did you meet him?
Our marriage was an arranged one; as a result we met in the most common way possible: through family. I already knew him before I met him as he had already been acting in television shows. 
How does he manage his work schedule with his family life? Can he spend enough time with the family after his hectic regular schedule?
He spends a lot of time with me and the children amid all the turmoil he has to go through. He loves his work, but he loves his family more as a result he does manage to spend time with us, even if is for a brief period. I cannot really complain here as he is doing many things simultaneously including being a key player in politics which takes most of his time. 
He has been involved in politics for a while now; how has it affected the overall lifestyle of the family?
There was no particular change in our lifestyle due to his heavy involvement with politics. We have been leading a normal life back then and now also. However, he gets to spend less time with us now since his political involvement takes away most of his time. 
---
Shuprova Tasneem is the daughter of Asaduzzaman Noor. She attained her Bachelor's degree from University of Warwick and her Master's degree from London School of Economics and Political Science.
How would you describe your father?

My father is one of the most lovable persons I know. He has always loved me and my brother equally and has always managed to spend equal time with both of us. My grandmother used to be a teacher, which led my father to believe in women empowerment and as a result he has raised me to stay in par and beyond with current generations. He has always motivated me and my sibling to pursue what we really want in life. 
Do your parents talk about getting you married?

That situation has not come about yet. They left it all up to me to decide when and if I want to get married. My parents have told me if I ever like anyone I should set up a rendezvous between them and the boy so that my parents can get to know him better. This is why I have never had to lie to my parents.
Your father has a very vibrant life; is there any aspect about him in particular that you admire?

I really admire his cultural involvement and enjoy watching television shows whenever I get time with him. My dad always looks around for new cultural phenomena, including exhibitions, dramas, etc. I never talk to my dad about politics or business. I love talking to him about shows, songs, and books. 
Are you interested to get involved in politics?

I have studied political science; therefore I am somewhat interested in politics. But in reality I have never participated in politics, nor do I plan on doing so in the future.
---
Dr. Kaosar Afsana is the sister of Asaduzzaman Noor. She is the Director of Health, Nutrition and Population at BRAC, Bangladesh.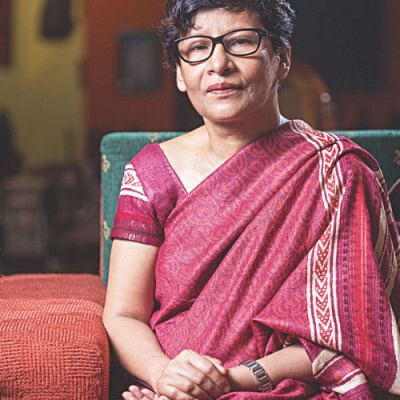 Could you tell us something about your brother?
The age gap between me and my brother is 12 years; as a result, he really hasn't seen me growing up. My parents had a big expectation from my parents as he was the first child and they were teachers back in their days. My brother has always been a bright student and that has always made my parents proud. Even though he has always been active in many regards, he was able to maintain his studies. The thing that I really admire about my brother is his ability to mix with various people. Even to this day, he is in touch with his school friends where I'm not. He always encouraged me to get involved with cultural activities and get to know about current events. He strongly believed that education doesn't just come with regular curricular studies; he believed that watching movies, dramas, and circuses expands the knowledge pool of a person. He is one the most admirable persons I have ever known. 
---
A few words of gratitude from the well-wishers who have worked along with Mr. Asaduzzaman Noor throughout his acting career.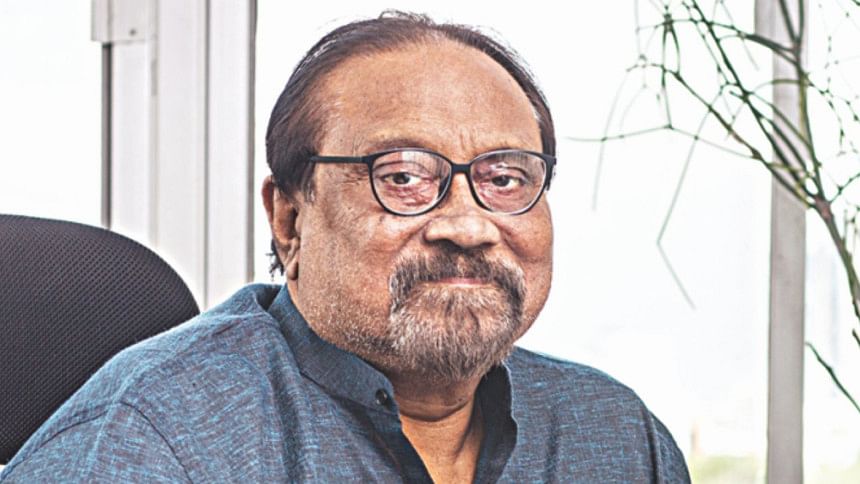 Aly Zaker (Friend & Partner) 

I should say Noor is one of my closest friends as of now. I first met him in 1972, from there onwards we would often meet given the nature of our work.



Later, his interest with the theatre group Nagorik offered him an opportunity to participate with the members. Due to an accident during an act, our lead actor Abul Hayat got injured and bled heavily from the nose. He was not in the proper state to continue with the act.



By then, Noor was accustomed as a prompter with Nagorik and especially with the dialogues that were meant for Abul Hayat, so I decided that he would be the relevant replacement. As Noor was a talented actor, he took up the task with assurance. However, his immersion in politics, led him to drift away from the field of acting. But I believe he was destined for it.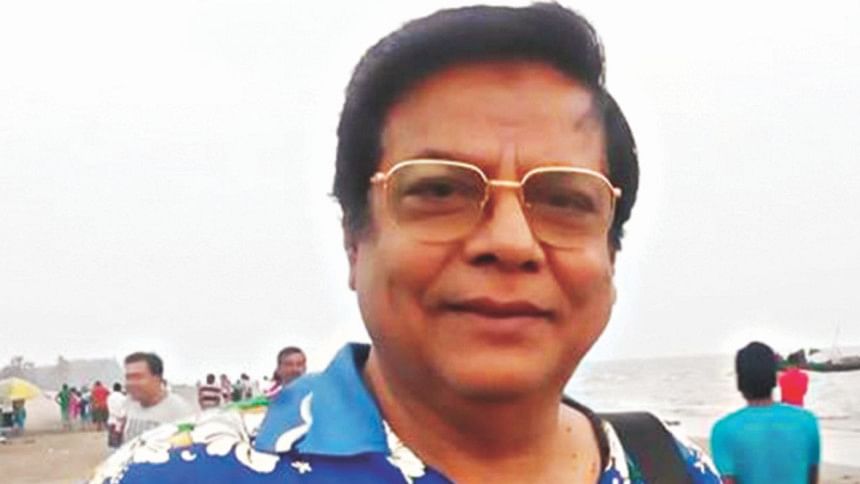 Barkatullah (Former Producer, BTV) 

Asaduzzaman Noor can be identified as an extraordinary actor, a theatrically effective orator, a presenter or a politician. However we describe him, he has become an integral part of our lives because he has mesmerized us with all the skills that he possesses.



He is a man of splendid personality, a living legend so to say. He has immensely contributed on behalf of our culture, in various aspects. His epic performance in the film "Aguner Poroshmoni" has made it as one of the most outstanding depiction of our liberation war.



I am willing to offer him a blank cheque! He is such a dedicated actor who possesses all the qualities to leave the audience overwhelmed. I believe he is an actor who truly deserves an Oscar.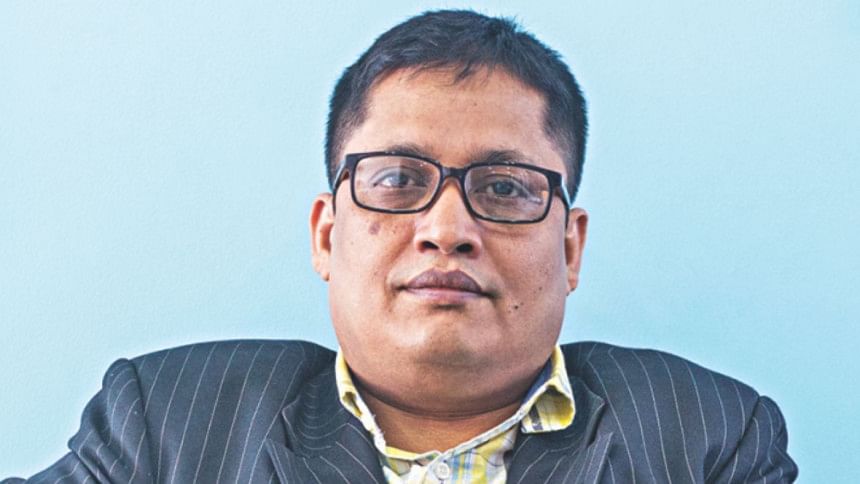 Morshed alam 

(Executive Director, GroupM)
I first met him in 1997. I have never met a person like him before. He can easily be considered a role-model. To me, he is one of the most cool-headed persons I have ever met.



He handled every situation with such calmness and got everything done to perfection. I used to get surprised at how he got things done so easily and always wanted to ask how he does it.



He is also very polite with everyone, from office clerks to chauffeurs; he considered them to be just like us. Noor bhai is always helpful to everyone; I remember witnessing many queues before his house formed by the people asking for opinion and help. He is a natural leader and someone we need, as a result, I believe he did just the right thing by joining politics.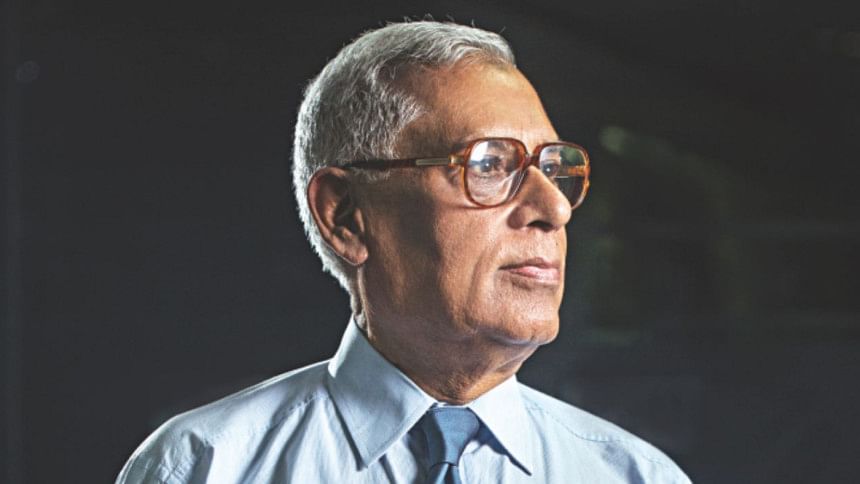 Nawazish Ali Khan 

(Former Producer, BTV) 
Asaduzzaman Noor's most revered characters would be Baker bhai from the series "Kothao Keu Nei" and Mirza from "Ayomoy". Back in the day, it used to be a common practise to cast a Herculean-like figure to portray the character of a ruler like a zamindar or a king.



We, on the other hand, wanted to go against the odds. Therefore, Asaduzzaman Noor was the person of choice who seemed to fit our requirements, and so we decided that the role of Mirza should be offered to him. Whether it was through theatre plays, TV dramas or films, Asaduzzaman Noor has proven to us that he can embrace a role with his unique charisma and thus remains an undisputed champion in his respective field.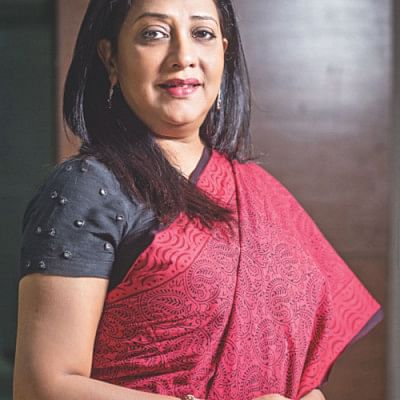 Suborna Mustafa (Co-Artist)
Noor bhai was my first co-star on television, when I was doing "Borof Gola Nodi" he was playing a role opposite to me. I can recall an incident where I reckon the producer had asked him to shave off his beard, because I was rather young and he had to play my partner.



On the day of the shoot, I went up to Mita Chowdhury and kept asking about Noor bhai's whereabouts, whereas he was standing right in front of me! I couldn't recognise him at all, beardless! The incident still makes me laugh. I'm very comfortable working with Noor bhai.



We've done some outstanding work together. When my father passed away, Noor bhai was like an angel for me. He was there for me like no other. I've always been close to his family, always felt like a part of it. I know he has my back, as I have his. He is truly my closest friend in the entire industry.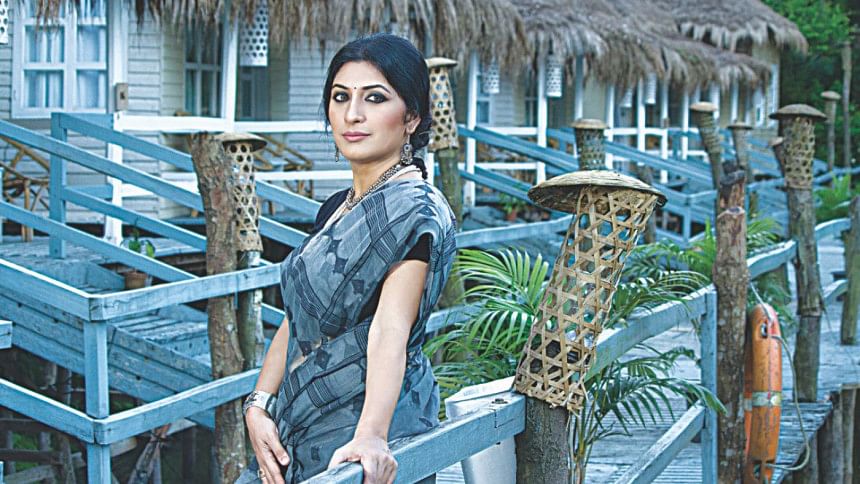 Bipasha Hayat (Co-Artist)
Our first act together was in "Dewan Gazir Kissa" and our first TV drama together was "Oronney Ekoda". Those were the memories I cherish. I have learnt very much from Noor uncle that has helped pave my life. Nagorik, the theatre troupe we were involved with, has also played a huge role in my life.



He is a fabulous actor and as he possesses the art of poetry recitation, his verbal delivery is superb. He has the talent to fully embrace and justify a character. Earlier, I saw his theatre play "Nurul Diner Shara Jibon" and his captivating performance is still vivid in my memory.



His portrayal of "Baker Bhai" and "Mirza" will forever remain as classics. The film "Aguner Poroshmoni" has also explored the dynamics only Noor uncle possesses as an actor. We are yet to learn so much from this talented artist.