A Melodious BOND
Since the beginning of her career, Mitali Mukherjee has left a lasting impression on the people of both Bangladesh and India. With her melodies, she has changed the music industries of both countries. In this interview with Rafi Hossain, she talks about her family and 'Ghazal' music.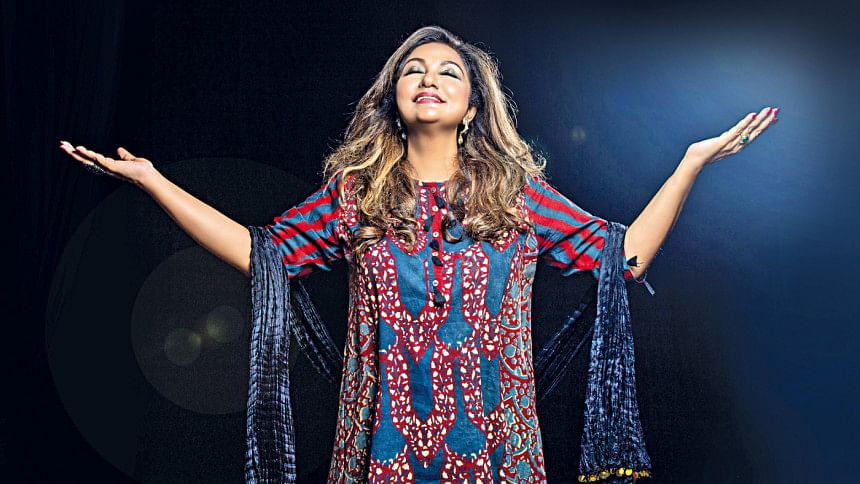 Rafi Hossain: Welcome to Uncensored with Rafi Hossain. Today, we have with us a very special guest —Mitali Mukherjee. Mitali, we are very happy to have you here with us.
Mitali Mukherjee: I am very happy to be here. I would like to thank both The Daily Star and you, Rafi, for having me here.
Rafi: Your son, Amandeep is also a musician, right?
Mitali: Yes, he is a musician as well. He plays the electric guitar, and he even worked on the title track for the movie, Dangal. Amandeep also composes, and his work has appeared on both Bhupinder's and my albums. He has also worked on the tracklist for the movieAe Dil Hai Mushkil. Now, he is taking online courses, and since he is very interested in jazz music, he is working on that.
Rafi: At one point, 'Ghazal' music had a lot of avid listeners. Now, it seems that not many people listen to it. Do you think so too?
Mitali: I would not say that the number of listeners has decreased by much. It is just that Ghazal music does not get publicity on platforms like television. If you look at the industry in Bombay, all music is film-oriented. So, all the music that gets promoted is mainly from movies. In the past, along with the films' songs, other songs used to be promoted, but, unfortunately, the other songs do not get as much publicity as they used to. So, you do not get to see genres like Ghazal getting publicity on television. But, the music style is still very popular. A lot of people come when we do shows.
Rafi: You have made quite a number of songs with Alauddin Ali if I'm not mistaken.
Mitali: Yes, I worked many times with him. I have worked numerous times with Ali bhai, Anup Bhattacharya and Sheikh Said bhai. Many of my hit songs came from working with Ali bhai.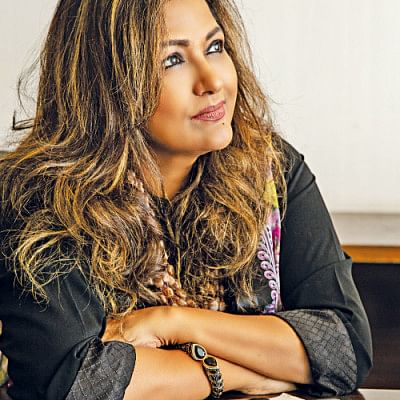 Rafi: Growing up, your family was very invested in music. Am I correct?
Mitali: I consider myself very fortunate that my parents were very supportive of whatever I or my siblings wanted to do. I have seven siblings, and all of us were involved in music or dance. My late elder sister was even a gold medalist for Kathak in both East and West Pakistan. My elder brother, Deepak, was an amazing Tabla player. He would listen to all kinds of Bangla songs, and then have me sit with him and sing. Unfortunately, in 1988, he was suffering from kidney disease, and after a kidney transplant, his body rejected the kidney and he passed away. He was very young when he died, and I cannot express how badly his death had affected me. One of my most popular songs, Keno Asha Bedhe Rakhi, was dedicated to him. I composed the tune for this song and my brother had actually written it. Whenever I sing this song, his face comes to my mind.
Rafi: Did you compose the tune for more songs after this one?
Mitali: I actually composed all eight songs on that album. I had also composed Ghazals, and composed one of Gulzar Saab's Nazm. While I was working on that album with him, I used to say that heis more partial towards Bhupi, and that he would not give me anything. He then told methat he will give me a Nazm one day where I will be the voice for all of womanhood. For many yearsnow, women have been forced to obey men, and they had to face discrimination justbecause of their gender. The Nazm was about that.
Rafi: Thank you Mitali. I had a really great time talking to you.