Hopeful Roshan
Ziaul Roshan first came into the film industry through the Dhaka and Kolkata joint-venture film, 'Rokto'. Since then, he has gone on to star in hit films, like 'Beporowa', 'Dhatteriki' and 'Cockpit', among others. In this interview with Rafi Hossain, he talks about his start in the film industry, and his thoughts on where it is headed.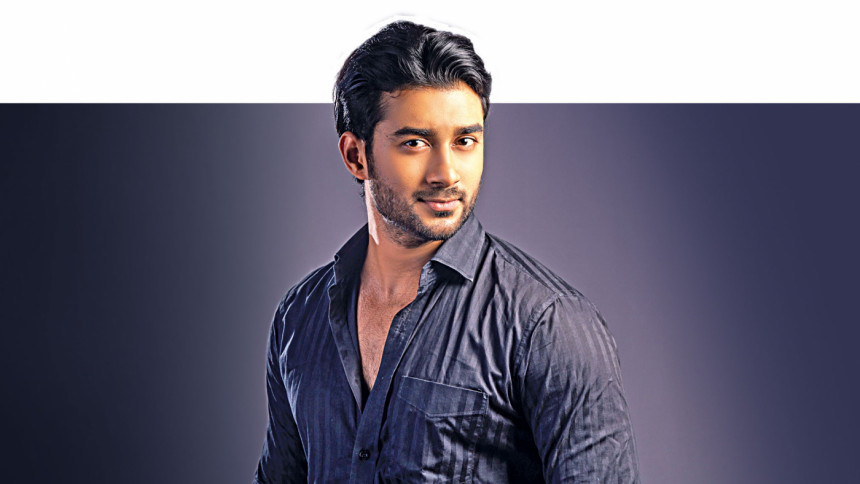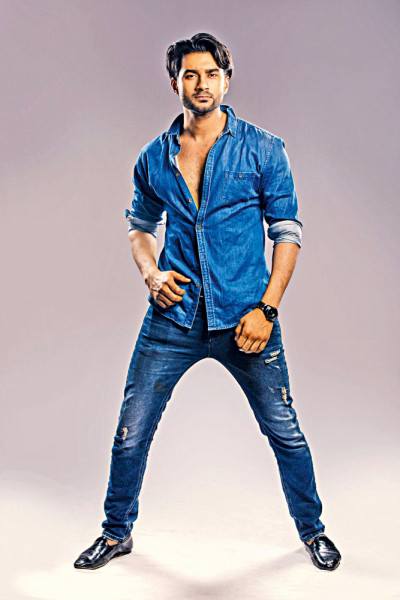 Rafi Hossain: Welcome to Uncensored with Rafi Hossain. Today, we are joined by Roshan. Roshan, how are you spending your time nowadays?
Ziaul Roshan: Similar to a lot of people, this lockdown has been difficult for me. I had a lot of movies which were going to be released, but due to the cinema halls being shut, the releases are at halt. However, since a lot of people faced problems in these challenging times, I should not just focus on my own problems and stay down about it. As things are slowly returning to normal, I am happy that I have been able to start working again. I did the shooting for the video of the title song from the movie, Ostad. I also started on a new movie, Ashirbad, which is receiving a grant from the government. I feel very grateful to be able to return to shooting.
Rafi: Even though the industry is in this state of crisis, you still have managed to get so many roles. So is our industry really in a state of decline?
Roshan: I consider myself to be very fortunate to have received so many roles. I keep on hearing how our industry is in a state of decline, but I know that our producers are very enthusiastic about bringing out new projects. The people in this industry who love movies will always keep on making movies. Even during this lockdown, I got offers. This shows how eager people are to work.
Rafi: How did your love for doing movies begin?  
Roshan: I never thought that I would get to become an actor. I could not ever have imagined coming this far. When I first started, I thought that I would decide if I wanted to continue acting based on how much the audience accepted me. To my surprise, I got so much appreciation after my first film. After that, I started to love doing films. I tried to improve myself with each role I did, so it got very challenging for me at one point. But, I hope that I will be able to develop myself into a top actor that people will watch.
Rafi: How did you get the offer for your first film?
Roshan: The first time I got an offer for a film was when I got the offer to do a film by Sohel Arman bhai. While preparing for that, I got an offer for a film by Anonno Mamun bhai. Soon, I had gotten a few more offers in the span of a few months. That made me very confident, and I thought that I can do even better films. Then one day, Aziz bhai from JAAZ Multimedia saw me on Facebook and asked me what my height is. After I told him that I was 6'2, he was impressed and told me to come to the office one day. When I went there, I saw Aziz bhai and Zakir Hossain Raju sir sitting there alongside a few other people. JAAZ was also working with SK Movies, so their chairman was also present via video call. Once I entered, they took a short interview of me, and they thought that I could play the role, even though I had never done a film before. I then signed the contract for the film Rokto on that day.
Rafi: Nowadays, audiences can see films from all over the world thanks to streaming services like Netflix. How do you think our industry will cope when our audiences demand high quality movies like the ones they see other countries making, and where do you think the industry is headed?
Roshan: I cannot say for sure where the industry is headed, but I have faith that it is headed for a bright future. In the past, when we did not have so much access to movies, people would watch any movie that was released in theatres. When I was young, I even remember being excited and going to a neighbour's house with my friends because they had a cassette of a movie. But, nowadays, the situation is very different. Since people can watch films from all over the world, they always want to watch the highest quality movies. But, I have a strong believe that people still love Bangladeshi movies. If they did not, then our industry would not be here right now. I think that in the future, we will have much better Bangla films, and if more cinema halls are created, people will start going to watch movies in halls more regularly. Even pre-lockdown, when you went to movie theatres, you would see that a lot of people had gone to watch Bangla movies. If you create more venues for watching movies, then definitely more viewers would show up. People want to watch good movies, so we have to provide them with it.
Rafi: If you got the chance to produce a film, what kind of movie would you make?
Roshan: I would make a very unique movie that relies a lot on the storyline. I would play a character that is very different, with a new look, and it would be something that people would not expect me play. There are a lot of amazing directors in Bangladesh, like Mostofa Sarwar Farooki sir and Giasuddin Selim sir, among many others. I have not had the pleasure to work with them yet, but I really want to. I want to make a movie where I can showcase my acting abilities properly. I dream that one day, I will be able to make something like that.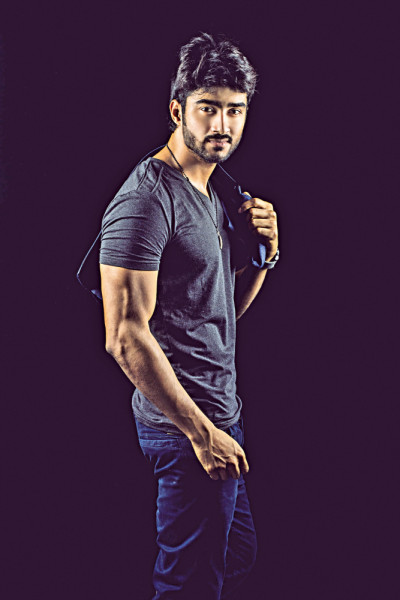 Rafi: Tell me five of your virtues and five of your vices.
Roshan: Let me start by saying my own virtues. Firstly, I have a forgiving nature. Even if someone close to me does something bad, it will not ruin my relationship with them. Another thing is that I try to not bother others. Even in movie sets, I try not to bother others by doing things. I also do not like smoking and have no addictions. I would say that my love for movies is a very good habit of mine, and also that I recently started reading books regularly. But, a very important virtue of mine is that I am very family-oriented. I always try to take care of my parents. Another thing, even after I became famous, I made sure not to cut ties with my school friends. I reached out to everyone and now, I have an amazing relationship with them. I do have my vices; I am extremely indecisive. I have a very hard time picking between things. Another bad habit is that I drive my bike recklessly fast. I have got into accidents because of it, and I know that I need to fix that. I also do not maintain my body. I only start taking care of my body whenever I get the offer for a movie. As an actor, I have to maintain myself more. Another very bad habit I have is that whenever I get angry, I become very loud and vocal. I do not get angry often, but when I do, I almost cause a scene. However, I do calm down quickly.
Rafi: Do you have any final messages for the readers?
Roshan: I would request the readers to come watch our movies in theatres whenever they come out. We give our everything for these movies, and our sole reason for that is so that all of you can be entertained. I assure you, a day will come when we all will be proud of Bangladeshi cinemas. I must also warn everyone that there is still a pandemic going on, so we all must be careful. Please make sure to wash your hands regularly, and to sanitise everything. Be careful when dealing with old people or when handling kids.