Cover story
Mithila - A Symbol of Empowerment
While many perceive the notion of the "perfect" woman as being highly idealistic and dubious, there is a woman who borders on perfection. She has embraced the peaks and valleys of life to become an exemplary symbol of resolve and talent; she has recently completed her Master's Degree from Brac University with a Vice Chancellor's Gold Medal. Rafiath Rashid Mithila talks about her life, career, inspirations and much more in this exclusive interview with Star Showbiz!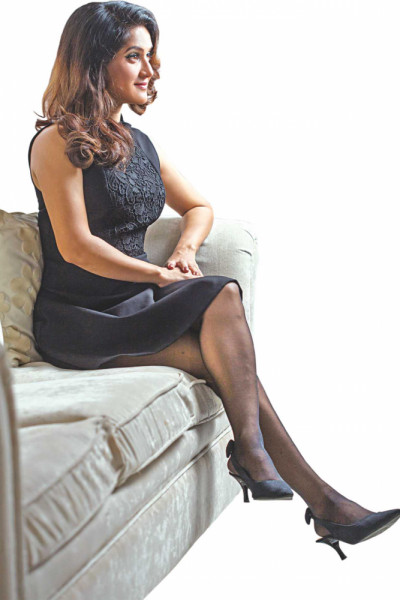 You have recently completed your Master's Degree with the highest honor. How difficult is it to balance your career, motherhood, office and studies at the same time?

Simply put, I always try to set my priorities straight. I really enjoy working hard to meet deadlines, and I have never missed a single deadline in my university life. I go to my office five days a week, and my office work is very important to me. I usually shoot during weekends. There is no real 'secret' to achieving a good result; everyone has different methods of getting there. For me, I always tend to turn all my stress into resolve. Working harder is my way of tackling all the challenges that come my way. For everyone who asks me how I multitask that well, I tell them that I just really enjoy everything that I do. Maintaining a family alongside it is certainly difficult, but nothing that a strong woman can't handle. 
Speaking of family, how long have you been together with Tahsan? What would you say is the secret to having a successful conjugal life? 

We have been a couple for 15 years, and have been married for almost 11 years. In a long term relationship, you need to have a good friendship between yourselves; perhaps it is more important than love in many cases. You see, in the beginning of any relationship there is always a lot of attraction. That initial spark will eventually start fading away, and from then, it will be very difficult for a couple to cope if they do not have the right kind of trust between them. 
You have been known to be an advocate for women empowerment. Do you think there is still prejudice when it comes to the treatment of women?

There definitely is. Take the example of a woman leaving her house to move in with her husband. I am not saying that I have a problem with that, but notice that if the husband decides to move in with his wife he will be ridiculed by the society. Why is that? It should never only be a woman's job to blend with her in-laws; a man should be doing that too. However, it is considered okay for the husband to not have much intimacy with his in-laws. These issues might seem trivial, but these are the root of misogyny in my opinion. The media needs to empower all subjugated women by portraying them as self-sufficient and powerful characters in films and television serials. I think our directors should step up to do just that. A change in mindset is all we need to bring a positive overhaul in the societal structure. 
The current situation of the entertainment industry is less than ideal. How is that affecting you, if at all? 

To be honest, it doesn't really affect me. I have always been selective while selecting the drama and serials I appear in and money never really mattered to me to that extent. I work in child development, where I get paid half of what I would be able to earn in the corporate world. Even if I resorted to acting more frequently, I would quite frankly be very rich. Mental peace is what matters to me the most, I am content with my work and I believe I am doing something positive for children through my work. The amount of money is arbitrary as long as I am making a respectable amount to keep myself afloat.
What are your current projects in music?

I have written and sung for serials in the previous two Eids and Valentine's Day. I have recently been emphasizing a bit more on my music, but I always feel like I had not given it enough time over the years. I still don't have a solo album, maybe I will get to that soon. 
Do you have any message for your fans?

I just want to tell you that I am grateful for all the support that you have given me. Remember, whatever you do, do it with passion and perseverance. Do it for the love of the work, not for recognition or quick results. Love yourself and what you do.
By Rafi Hossain