Instagram star on social media protest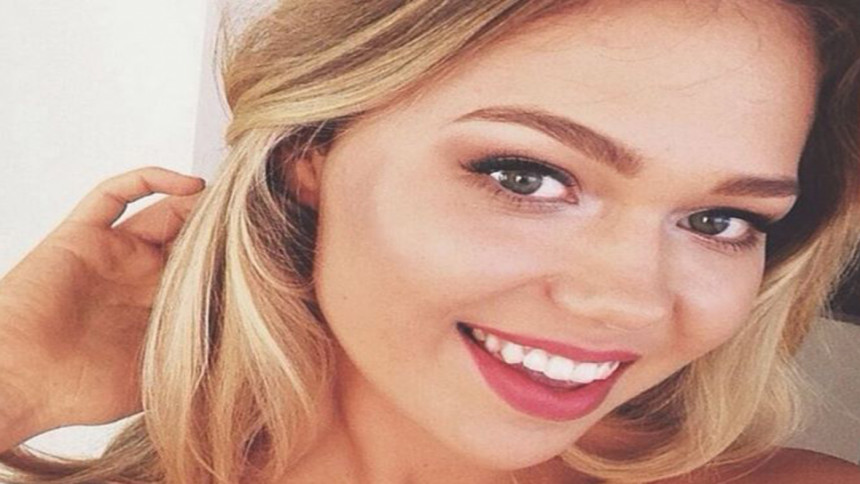 A teenage Instagram star has made an emotional statement about the dark side of social media, editing the captions of her own pictures saying they were artificial and self-promoting.
With more than 500,000 followers on Instagram, Australian Essena O'Neill, 18, earned an income from social media.
She became a social media celebrity through posting images of her apparently picture perfect lifestyle.
She now says it left her feeling empty and addicted to social media likes.
In a 17-minute video which she uploaded onto her YouTube account, she vows to act against the "unhealthy" ideals of social media.
She also set up a website to fight against what she described as the cult of social media. She deleted 2,000 photos on Instagram that, she said, "served no real purpose other than self-promotion", and scrapped her other social accounts.
"I don't want to support social sharing sites that makes billions off advertisements I don't agree with," she said.
"I've also spent hours watching perfect girls online, wishing I was them. When I became 'one of them', I still wasn't happy, content or at peace with myself."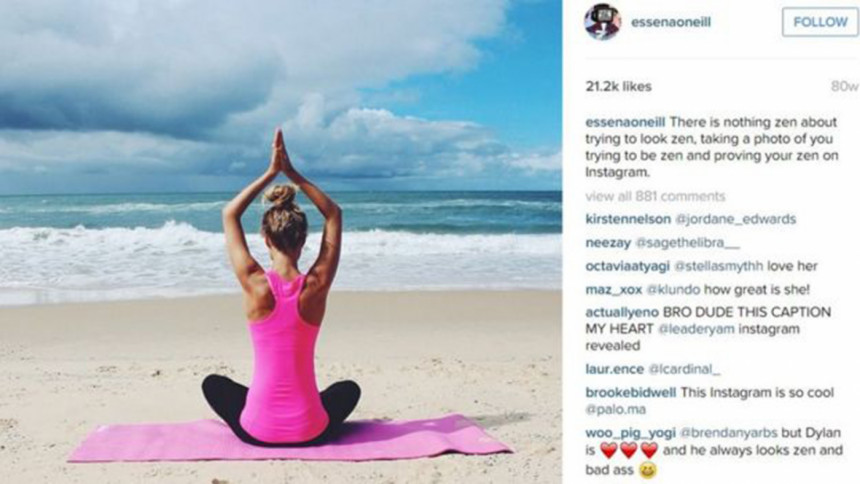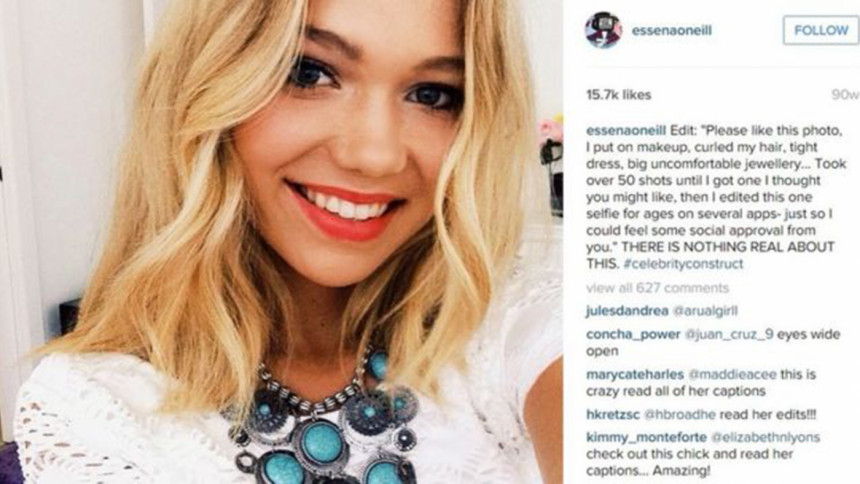 She said she was re-editing captions on the remaining photos hosted on her Instagram account to reveal "manipulation, mundanity and insecurity".
"Social media isn't real. It's a system based on social approval, likes, validation in views, success in followers," she said in a post in October.
"It's perfectly orchestrated self-absorbed judgement. I was consumed by it."
A previous post showing work-out selfies of the then-15-year-old girl in fitness gear, has now been re-captioned to highlight how the amount of "calorie restriction" and "excessively exercising" that went into her daily routine.
"Anyone addicted to social media fame like I once was, is not in a conscious state," she added.
Another Instagram, once showing her in a bikini, has been re-captioned: "Stomach sucked in, strategic pose, pushed up boobs. I just want younger girls to know this isn't candid life, or cool or inspirational. It's contrived perfection made to get attention."
O'Neill's followers on Instagram largely reacted with praise for her stand against social media.
"Your honesty and vulnerability are so powerful. I'm very proud of the direction you are taking," commented Gina Hart, a user from Melbourne.
Another Instagram user, Jill O'Riley commented: "We are all aware of the evils that social media brings; particularly relating to one's public image on them that only serves to reinforce narcissism and low self-esteem. Good on Essena for waking up and trying to change this one step at a time."
One user said: "I wasn't a fan of you before but I am now. Thank you for adopting a smart and realistic approach to social media and an even bigger thanks for moving things in the right direction."