Game Review
DON BRADMAN CRICKET 17 ANNOUNCED SLATED FOR DECEMBER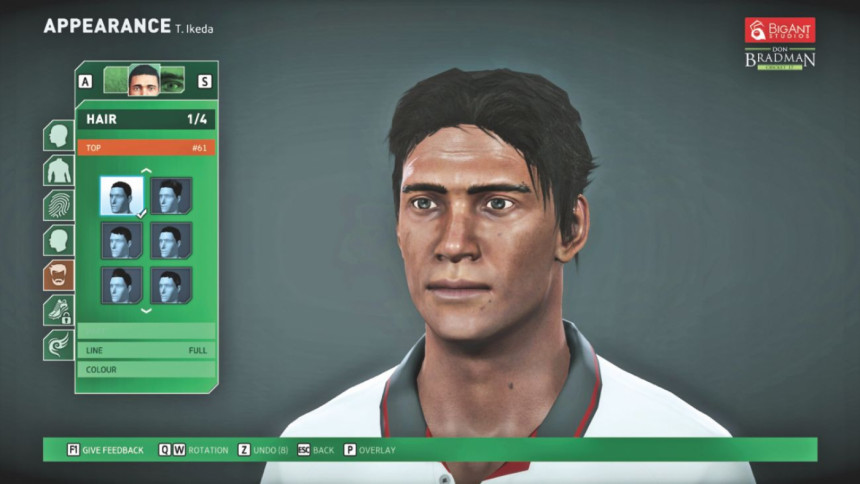 Don Bradman Cricket 14 ended cricket fans' wait for a decent video game of the sport. However, the question of whether DBC will be a long-lasting franchise still remained. Even though Big Ant Studios did port the game to current-gen consoles and has been regularly dispatching fixes and improvements, there was no sight of a new installment.
Fortunately (and quite surprisingly), Big Ant CEO Ross Symons announced the next installment of the franchise titled "Don Bradman Cricket 17" on May 27. "The first Don Bradman Cricket got us off to a great start, providing players with an authentic, exciting game of cricket that allowed them to feel like they were standing in the middle of the oval, right on the pitch. Now, we're taking that realism further with the advanced new engine we have developed this year." Symons added to the announcement.
Not much has been revealed yet about what changes to expect. Big Ant Studios claims that their effort has been concentrated on creating an improved lighting system, photo-realistic skin tones, more detailed player customization and better gameplay. The game is expected to release this December on PC, PS4 and Xbox One. No confirmation about the previous generation consoles has been made yet. The teams are still unlicensed but the developers expect to tackle this with an improved version of Don Bradman Cricket Academy, the creation tool that lets players create and share authentic players and umpires without any legal trouble. Players created in DBC14 can be imported to DBC17.
A demo of the game has been released on Steam. The current version of the demo does not show much more than the depth of player customization, the new character models and the graphic options. Developers have said that they will be regularly releasing updates for the demo, including some playable content, leading up to the final release. 
My reaction to the demo based on my short time playing it is mostly positive. The lighting and skin tones have vastly improved from the predecessor. The player customization, which was already pretty deep in DBC14, is now even more detailed. An interesting addition and definitely a first for cricket games is the ability to add tattoos to the player's arms. The physique of the players can now be tweaked from a lot aspects starting from the player height to his lankiness and even the size of his gut! I noticed frequent freezes and frame rate drops during my playtime but hopefully this is just a beta and the final product will be a lot more polished.
In a very insignificant and piracy-prone market, Big Ant has been doing a commendable job of providing a definitive cricket experience. I am truly excited to see what they have up their sleeves!
Nony Khondaker is an introvert with immense passion for tech and music. Feel free to send your constructive feedback at nonykhondaker@live.com or follow him on twitter.com/NonyKhondaker