MCG: The home of legends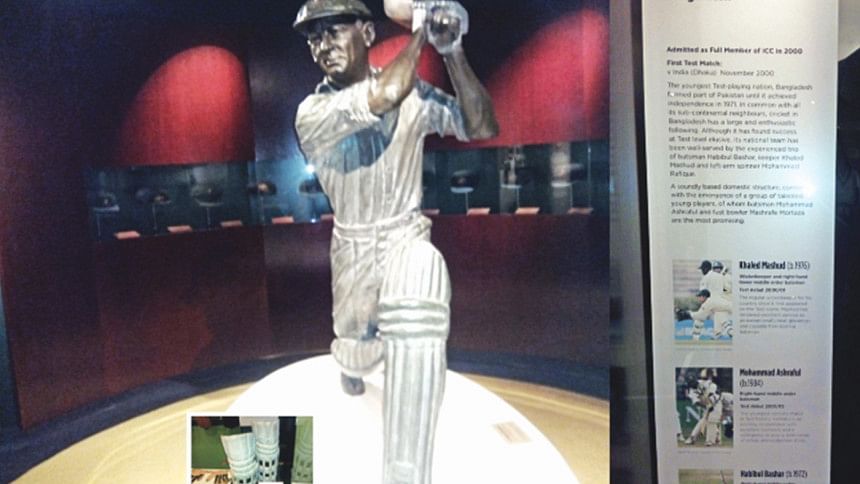 "Right over here is William Harold Bill Ponsford, an Australian cricketer who is the only player to twice break the world record for the highest individual score in first-class cricket; Ponsford and Brian Lara are the only cricketers to twice score 400 runs in an innings," an old man recited these words to a group of visitors as if he was reading from a book of verse.
"She is Shirley Strickland, Australian triple Olympic gold medalist; that's Jim Stynes, an Irish-born 'Aussie Rules' footballer," the man continued with utmost precision and comfort, almost as though he could complete the task blindfolded.
In one breath the gentleman described the bodyline series, showing a picture of Sir Don Bradman and he did so with a smile.
This is almost a regular scene at the Melbourne Cricket Ground (MCG) as the veteran guides, who are quite proud of their duties, roam with groups of people and marvel at the collection of Australia's sporting heritage. With so many champions and winners under one roof; the tour had the ability to inspire anyone.
For any sports lover, a trip to Melbourne cannot be complete without a visit of the National Sports Museum, located at the MCG.
The museum, which was included in the National Heritage List in 2005, has preserved almost every sports-related memoir; right from the transformation of the baggy green cap to the cricket pads. Any cricket fan would find it hard to check his excitement when he gets a chance to see the controversial aluminum bat that was used by Dennis Lillee during a Test match at the WACA ground in December 1979. That of course was just one of the many iconic objects that were positioned at the stadium.
The mini silver screens displaying the greatest matches in the history of the game forces one to delve into the past and makes one want to stay there for long. Bangladesh, too, has its presence in the legendary museum, which describes the country's existence in Test cricket with a ball, a jersey and a bat.
One can even spend time by batting against the legendary Shane Warne as a theatrical experience at the MCG brings the cricketing great on 3D. This major attraction puts one of Australia's greatest sportsmen face-to-face with his audience, discussing the highs and lows, setbacks and triumphs of a famous sporting life.
Using the latest simulated hologram technology, audiences will feel they are actually in the room with the leg-spinner as he discusses his career.
As I left the museum, there was only one thought lingering in my mind:  We, as Bangladeshis, might not have such a rich history in sports but we can at least make an effort to show what we have to the world and inspire sports fans across the country. All it requires is an initiative.