You might not remember the Covid-19 pandemic. This is why.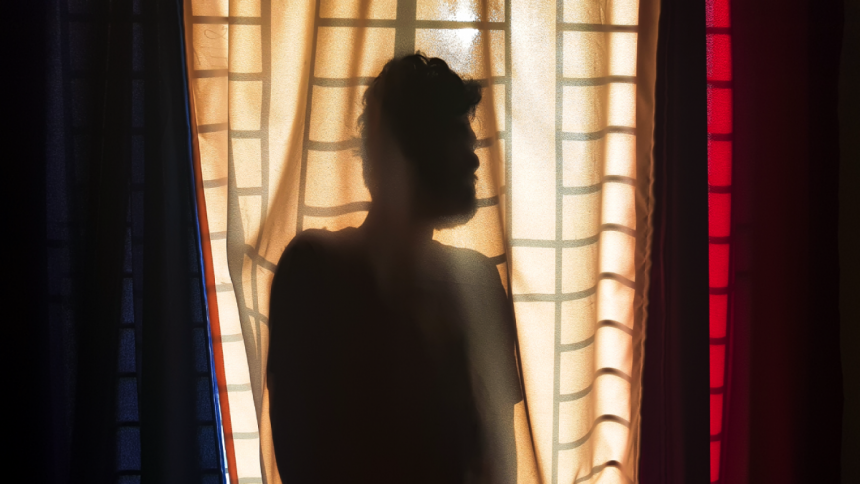 The pandemic is an unprecedented event in our lives, and common sense would dictate that we would naturally remember how it felt to live through it. However, research and history, might prove otherwise.
Identical days and how memory works
Covid-19 has made us forgetful, and there are a host of reasons as to why this has happened. But to understand how, it might be helpful to look at how we remember things.
A common word to describe memory in articles discussing memory is "scrapbook". It makes sense, because in retrospect, it is not a continuous clear stream that we remember but rather particular moments of significance, uniqueness or simply something that stuck.
In an episode of NPR's Short Wave titled, "What We Will – And Won't – Remember about the Pandemic", the presenters talk about how what someone remembers will vary according to the individual and their experiences. From new events, our moods, and our beliefs about ourselves to whether a society is collectivist or individualist, a wide range of factors affect memory.
While something like a massive change or a personal tragedy won't be forgotten easily by most, factors like one's profession, like medical professionals who had a drastically different experience during the pandemic, or extreme events such as losing a loved one or the loss of a job, and "absences" such as postponed weddings or the inability to have a graduation ceremony, are memories that will last longer.
Many of us were fortunate to not have had the aforementioned experiences. Yet, despite the pandemic being an event that was in many ways both metaphorically and literally earth-stopping, we have often found ourselves becoming more forgetful.
Some of the reasons might be obvious. The stress induced in trying to shift so hastily to a new mode of life might have rendered many incapable of pausing to actually observe and reflect on how their lives changed drastically. Many will remember the horrific incidents accompanying or directly caused by the pandemic, whether a job loss or losing a loved one.
However, for many, the days simply became repetitive, and melt into one another with hardly anything new occurring to differentiate between them. This lack of new occurrences might seem trivial, but the impact was severe.
In fact, the monotony of life during quarantine had caused even those with what is termed as Highly Superior Autobiographical Memory, a skill that came so easily to them before lockdown.
Social isolation
Isolation can have a negative impact on our memories. An article on BBC Future discusses how even those involved in regular employment or school might be suffering owing to missing out on casual conversations with people we work or go to school with. As much as many of us may dread small talk, it has benefits we may not be aware of. Research has shown small talk to increase daily positive social emotions in the workplace and even lead to greater well-being. There's also proof to support the idea that connections with people who we might have what is called "weak ties" with, can help. In the pandemic, small talk had all but disappeared.
Online, the spontaneous nature of these talks cannot be simulated, at least not easily. One of the very things that made water cooler conversations pleasant in the first place was that the conversation was not intended to happen. Now, while someone receiving a message might be surprised and get a sense of the long lost novelty offered by small talk, the person sending the message might not get the same benefit.
Mental health challenges
The loss of community, grieving the deaths of close people, increasing uncertainty, the fatiguing nature of Zoom meetings, the increased boredom and lost opportunities for interactions with others and the general worry caused by Covid-19 were reasons enough to exacerbate mental health conditions. However, the severity of just how badly we might have been affected can be understood by the range of change in behaviours that have come about with the pandemic.
Mayo Clinic, in a social media post, states that people might have fluctuations in appetite and difficulty focusing on easy and routine tasks, ultimately hindering our ability to lead life as we previously did.
Memories too are adversely impacted by mental illnesses as has been shown extensively by research from long before the pandemic. The more concerning, and rather upsetting piece of information though might be that people who have had Covid-19 could have more mental health challenges post recovery, causing further memory-related problems.
Brain damage caused by Covid-19
From the reduced oxygen caused by impaired lungs to having symptoms akin to that of brain injury after being discharged from the hospital after surviving the coronavirus, our brains may not function the same after the virus enters our system. While many recover, some may develop a long-term disability or even have increased likelihoods of strokes due to the infection causing blood clots.
Brain tissue from deceased patients revealed damage and inflammation in the area. The leaking blood vessels can have far-reaching consequences, causing worry in many researchers of this causing a greater likelihood of Alzheimer's in later years.
While this article may seem grim, there is hope, and as many have discovered, recovery is possible. The solutions are ones we have often heard and groaned at – mindfulness and exercise, with a happy one being music.
References
1. Academy of Management Journal (October 27, 2021). Office Chitchat as a Social Ritual: The Uplifting Yet Distracting Effects of Daily Small Talk at Work.
2. Personality and Social Psychology Bulletin (April 25, 2014). Social Interactions and Well-Being: The Surprising Power of Weak Ties. 
3. NPR (January 5, 2021). How COVID-19 Attacks The Brain And May Cause Lasting Damage.